Body and Soul is an Australian online health and welling website which describes itself as being all about embodying health, happiness and wellbeing through achievable goals, inspiration and community support, which goes on to state "body+soul has a long-standing tradition of journalistic integrity and credibility", which makes the following webpage all the more disappointing.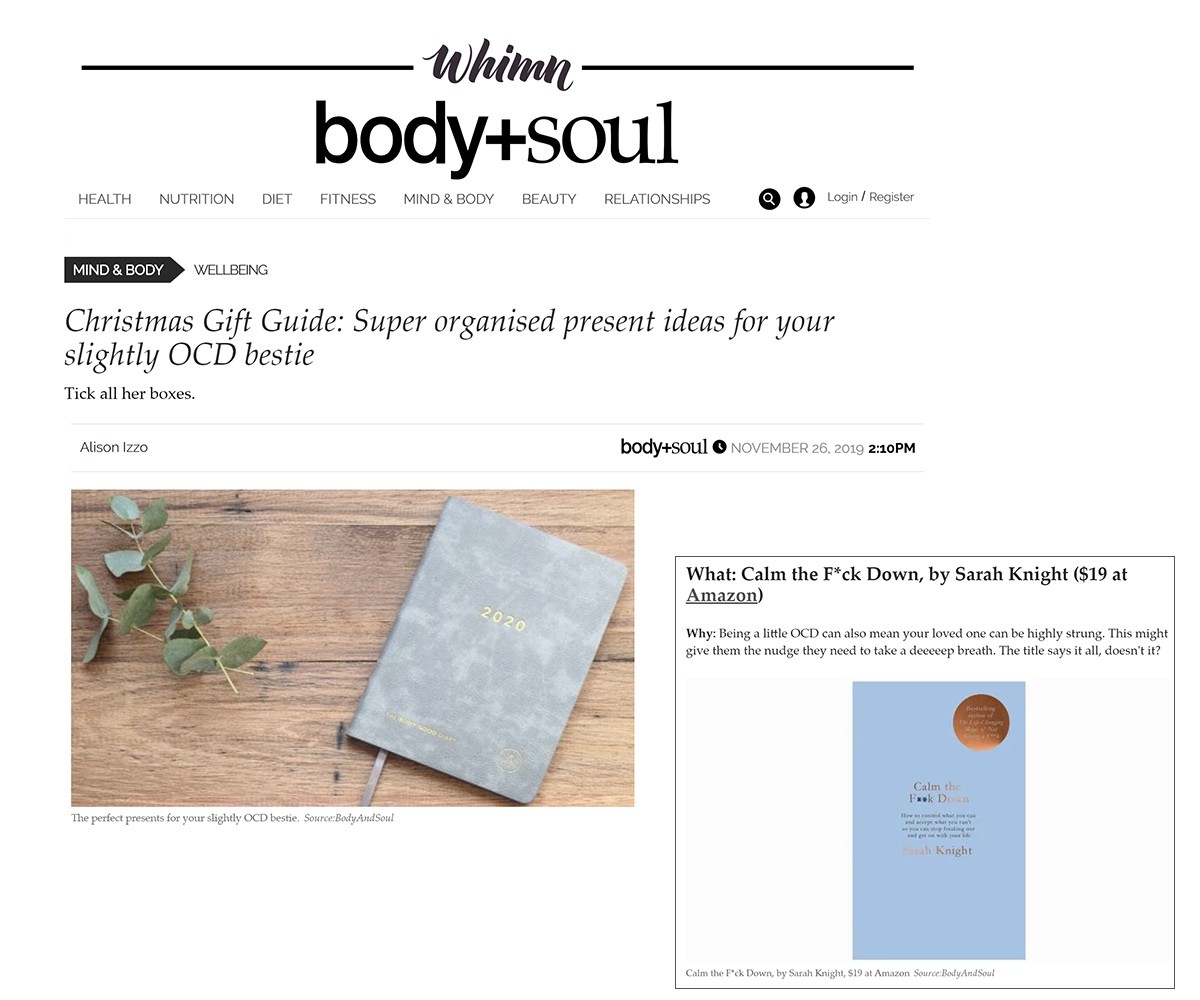 For a website that claims to be about health and wellbeing this really is disappointing, the writer is perpetuating misconceptions and completely ignores the 'suffering' that OCD causes.  The fact the writer got this wrong, and we assume it was approved by an editor too, both of whom should know better. Every time OCD is misused or used inappropriately it does more than trivialise and add to misconceptions, it also adds to the stigma faced by those suffering if it prevents just one person feeling they can open up and talk freely about their OCD.  You can read more about why we challenge OCD misuse here.
We did engage Body and Soul via social media earlier this week, but so far, we have no response.  We have now sent a formal complaint via their website and we will update this page when and if we receive a response.
No Resolution
28th Nov – We have contacted Body and Soul and await a response.
Suggested Resolution: We would welcome Body and Soul becoming part of the solution, rather than the problem, by choosing to edit/republish this article without any reference to OCD.  We would then welcome them taking a further step to educate their readers by a serious in-depth look at OCD and the severity of the condition and sharing that across their social media.  We would also encourage the owners to provide education about OCD and mental health stigma to all their staff, especially this individual writer and editor, to ensure this does not happen again.