Continuing our commitment to provide OCD conferences around the whole of the UK, OCD-UK has delivered from the south coast to Scotland as the pins on the map indicate.
2020 and 2021 OCD-UK Conferences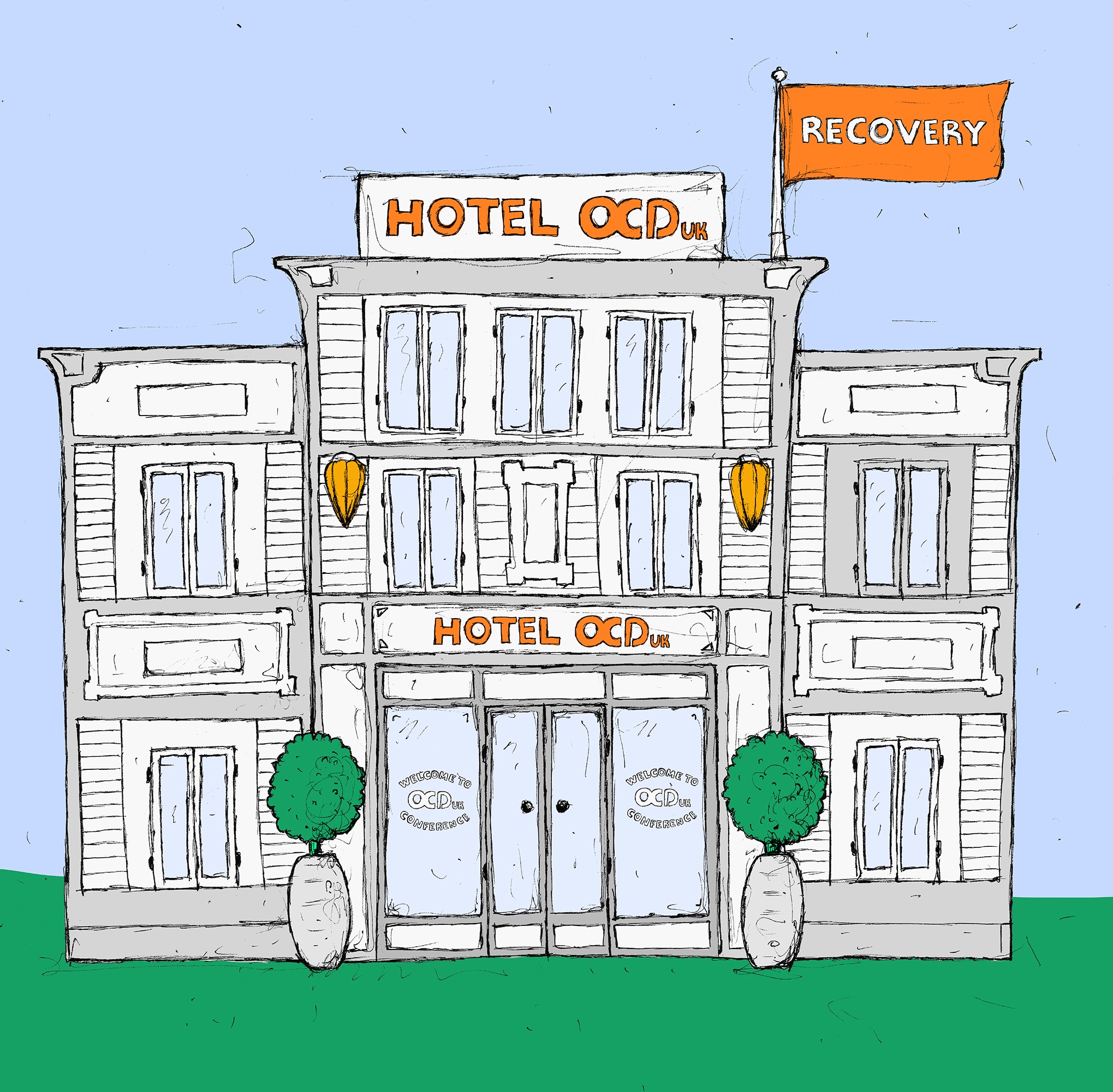 Welcome to Hotel OCD-UK, our online conference venue
Due to the pandemic, in 2020 and 2021 we checked into our virtual hotel to host our annual conference where we flew the flag for recovery.  
We made our virtual conference free of charge, and many of the presentations are still viewable, however we welcome a small donation should you find any of the presentations helpful, to help us cover our platform costs.