There are several ways to donate to OCD-UK, the quickest of which is make an online payment or setup a direct-debit.
But through our partnership with Just Giving and Vodafone we can now accept donations by text message.
Whatever network you're on, JustTextGiving lets anyone donate by text. It's a convenient and spontaneous additional way for people to donate small amounts and thanks to Vodafone, every penny of your donation goes to OCD-UK.
Donating by text message is a quick and simple way to give to OCD-UK and can be a convenient and spontaneous additional way for people to give small amounts to OCD-UK.
You simply pay the cost of your donation, it'll either be deducted from your mobile phone credit or added to your mobile phone bill.
Using text donate, you can donate any of the following amounts £1, £2, £3, £4, £5 or £10.
To make a text donation to OCD-UK just follow the steps below.
---
How to make your text donation: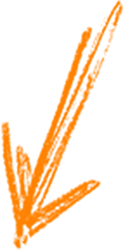 How to donate by text:
Our individual text donation code is 'OCDU05'. Text OCDU05 to 70070 along with your donation amount
(£1, £2, £3, £4, £5 or £10).
To donate £4, simply send the following text to 70070:
OCDU05 £4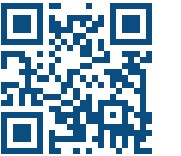 To get you started, if you have a QR scanner app on your phone, scan this code which will enter the text code for you, just edit the amount you wish to donate and click send.
It really is that simple!
---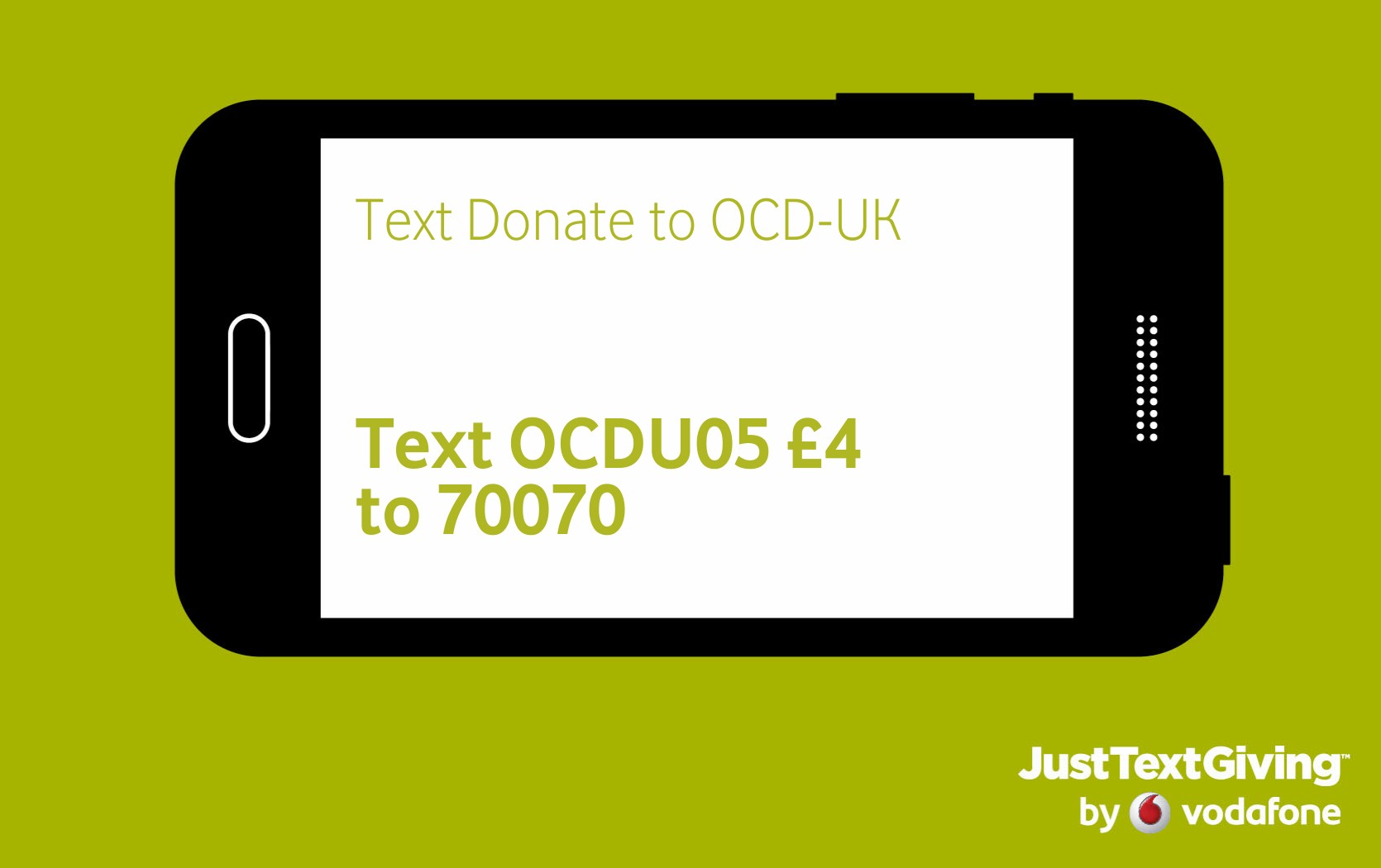 ---
Examples of what your donation funds
£2.00 Could pay for an OCD information booklet to be sent out to 1 family struggling to understand OCD. Our booklets offer positive and informative advice on living with and tackling OCD.
£6.00 Funds 3 hours of freephone call time to our advice line. Many of our callers are unwaged due to the severity of OCD, so we're working towards providing a freephone number for people to call us. We currently offer a low-cost number for people to call.
£25.00 Could pay for one hours OCD Support Group room hire. Our groups bring people with OCD together in a safe, positively facilitated space allowing people to access hugely valuable 'peer support'.
£50.00 Could pay for the training for one of our advice line volunteers to be trained. When people affected by OCD call our charity they're often feeling very alone and desperate, so hearing the words "OCD-UK… how can I help you?" can break through their isolation and bring a sense of relief.
---
Thank you for your support of our charity