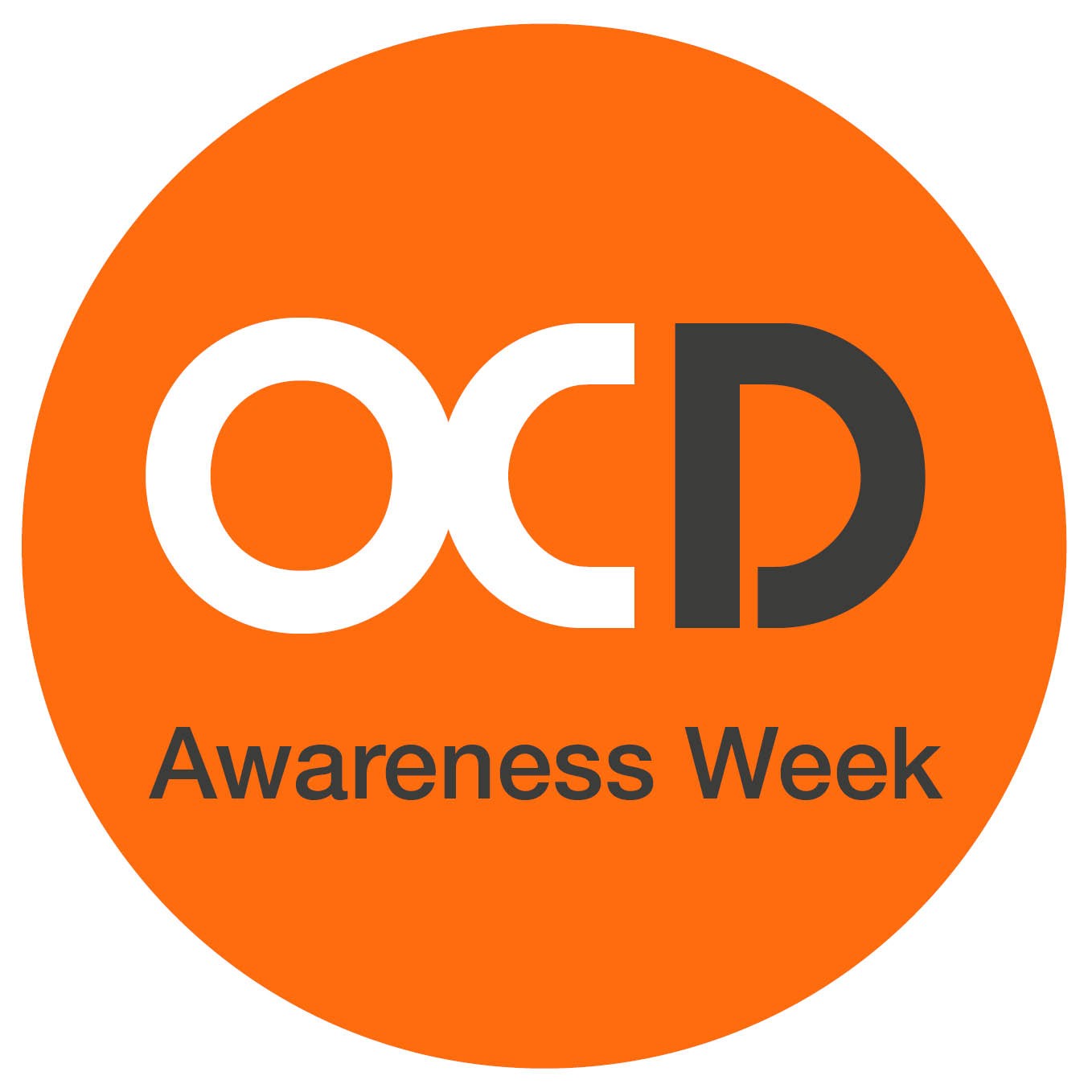 Yesterday was World Mental Health Day and also marked the start of OCD Awareness Week which this year we are delighted to be partnering our work with our friends at the panic, phobia and anxiety charity No Panic.
While some attitudes towards mental health have improved, mental health stigma still exists, and in some cultures, disproportionately so.
Raising awareness around mental health won't resolve problems around access to treatment, but we have to continue talking about mental health problems including OCD to continue challenging the stigma.
Every time OCD is misused or used inappropriately it does more than trivialise and add to misconceptions, it also adds to the stigma faced by those suffering.
People with mental health problems including OCD have frequently reported that the impact of stigma and discrimination often feels equally as bad or worse than the symptoms of the problems themselves. In some cases, this can make a person's difficulties worse and make it harder to reach out for help, which can only hinder recovery, which is why language matters and why OCD-UK will continue to challenge misuse of OCD and raise awareness about the real impact of OCD.
We need the country to know that Obsessive-Compulsive Disorder is a serious and debilitating condition which leads the sufferer unable to live the life they choose. That OCD frequently leaves the person suffering to have unwanted debilitating intrusive thoughts rendering day-to-day life a living nightmare. That's OCD!
It is for these reasons why OCD-UK will continue to support OCD Awareness Week.
Together with No Panic, each day this week we will have a brand new video for you to share on your social media over on the No Panic YouTube channel  where a member of the OCD-UK team will be sharing our expertise and advice. Check out what we have coming:
Sunday 10th – What is OCD and what isn't it?
Monday 11th – Help I think I have OCD, what do I do? 
Tuesday 12th – Language around OCD
Wednesday 13th – Ways in which OCD impacts
Thursday 14th – What about the darker side of OCD?
Friday 15th – OCD in children and young people
Saturday 16th –  Seven quickfire facts about OCD 
But, we need to do more…
OCD Awareness Week was originally a global initiative, but it's become clear that our vision for OCD awareness that makes a meaningful difference here in the UK needs to take a different direction.
Therefore, OCD-UK are preparing to launch a new campaign in due course. This will be an ongoing and measurable campaign to highlight the inequalities and difficulties experienced by people with OCD, challenge the stereotypes and misuse of OCD within the media, educate society about OCD (including NHS services that also frequently lack understanding) and influence NHS policy makers to continue to improve access to quality mental health treatment services.
OCD myth and fact handouts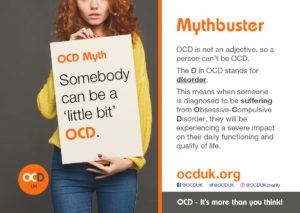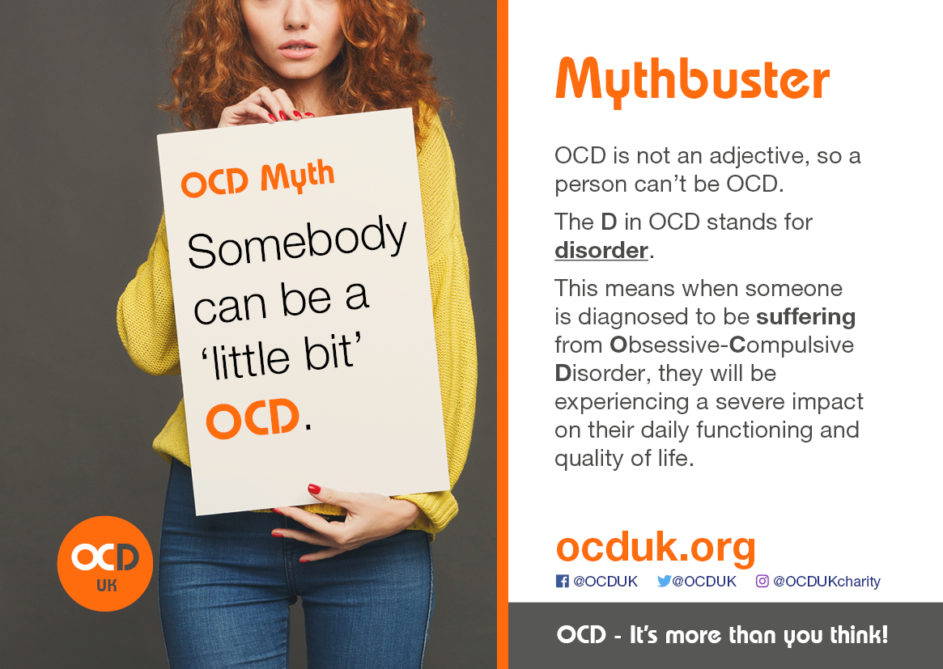 We have a series of postcard handouts for each day of OCD Awareness Week focusing on the myths and misconceptions about OCD. You can download them on the link below and post on your own social media. If you would like to display them at work or at your university just email us at office@ocduk.org to let us know how many you want and your postal address. Remember, these are not dated so not just for October!
Click here to view and download our OCD myth and fact handouts.