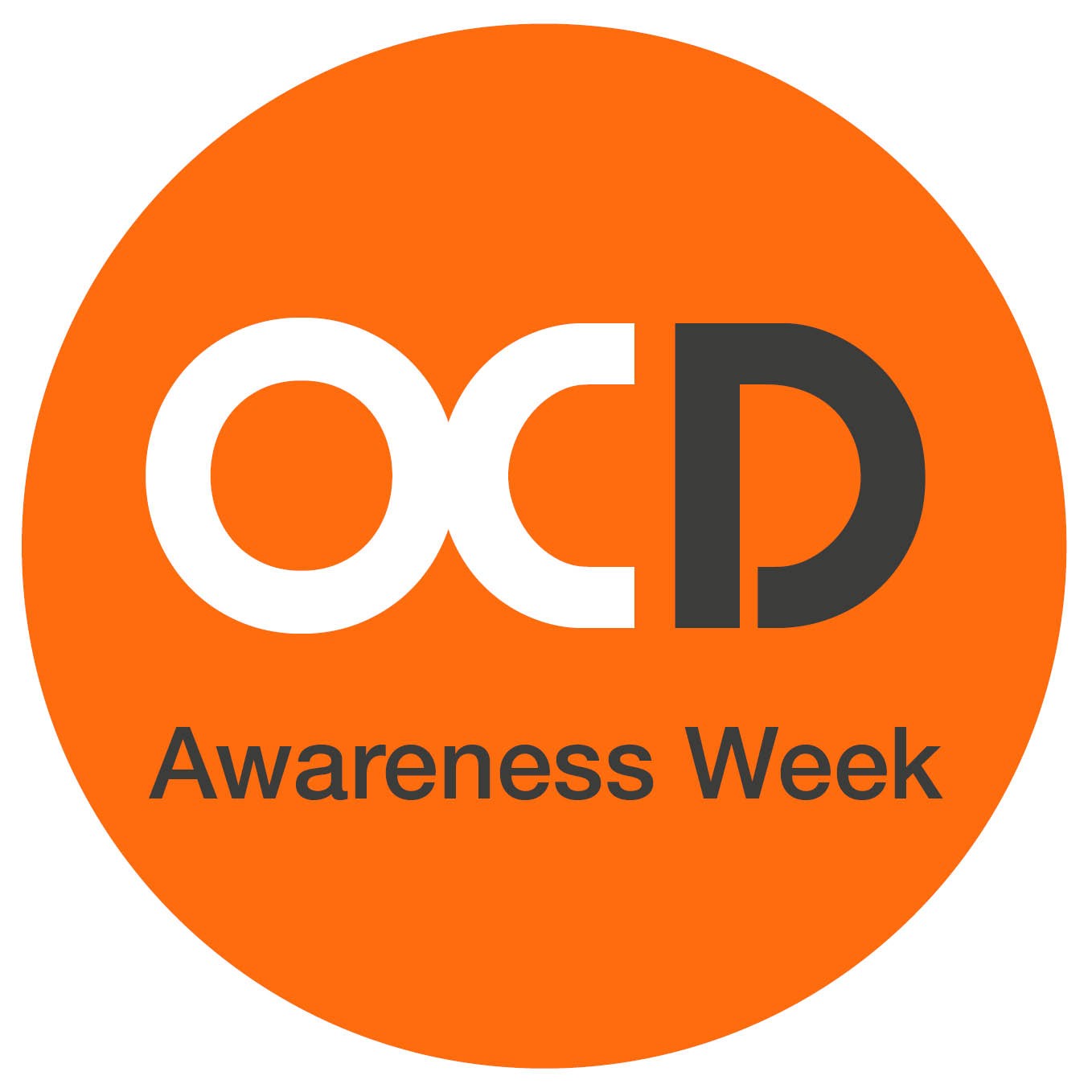 Yesterday was World Mental Health Day and today marks the start of OCD Awareness Week.
While some attitudes towards mental health have improved, mental health stigma still exists, and in some cultures, disproportionately so. Unfortunately, as Loose Women showed again this week, OCD continues to be misunderstood and all too frequently misrepresented.
Raising awareness around mental health won't resolve problems around access to treatment, but we have to continue talking about mental health problems including OCD, to continue challenging the stigma which still exists and so that those who are still struggling feel less isolated.
We need the country to know that Obsessive-Compulsive Disorder is a serious and debilitating condition which leads the sufferer unable to live the life they choose. That OCD frequently leaves the person suffering to have unwanted debilitating intrusive thoughts rendering day-to-day life a living nightmare. That's OCD!
It is for these reasons why OCD-UK will continue to support OCD Awareness Week.
But, we need to do more…
OCD Awareness Week was originally a global initiative, but it's become clear that our vision for OCD awareness that makes a meaningful difference here in the UK needs to take a different direction.
Therefore, OCD-UK are preparing to launch a new campaign starting in January (more details soon). This will be an ongoing and measurable campaign to highlight the inequalities and difficulties experienced by people with OCD, challenge the stereotypes and misuse of OCD within the media, educate society about OCD (including NHS services that also frequently lack understanding) and influence NHS policy makers to continue to improve access to quality mental health treatment services.
OCD myth and fact handouts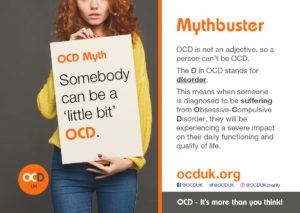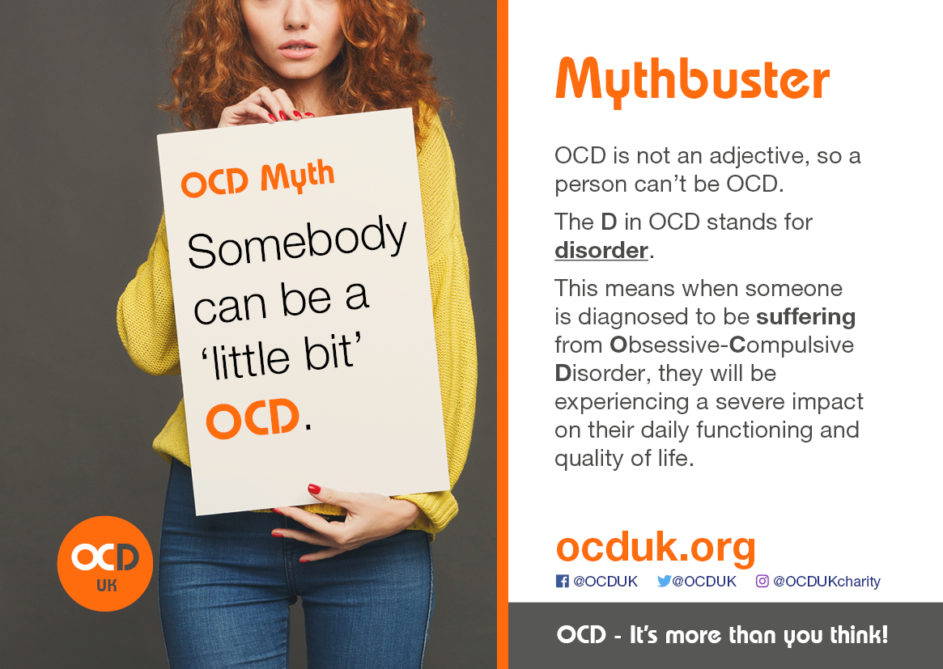 We have a series of postcard handouts for each day of OCD Awareness Week focusing on the myths and misconceptions about OCD. You can download them on the link below and post on your own social media. If you would like to display them at work or at your university just email us at office@ocduk.org to let us know how many you want and your postal address. Remember, these are not dated so not just for October!
Click here to view and download our OCD myth and fact handouts.