OCD-UK Christmas Cards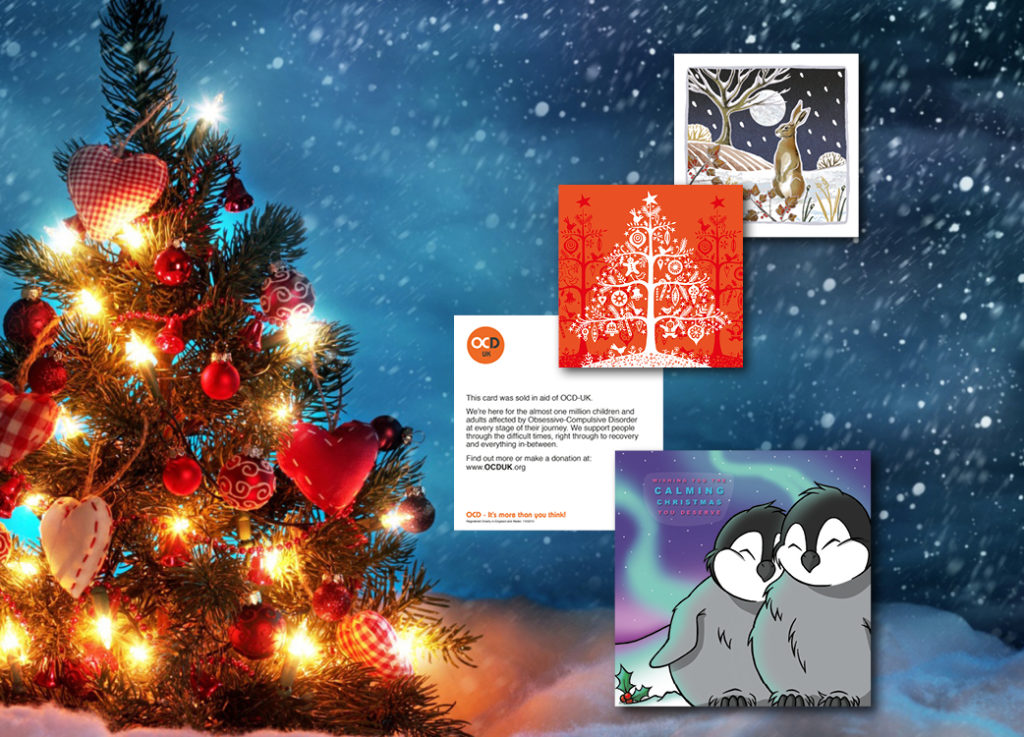 We know it's only October, but It's that time of the year again when we start thinking about Christmas and OCD-UK Christmas Cards… (we were actually asked in early September, so give us some credit for waiting until October!).
For 2018 we have seven brand new Christmas Card designs, with a range of festive, religious and festive fun cards, we're sure to have exactly what you're looking for.
Purchasing a pack of OCD-UK cards is a fantastic way to support the charity whilst also raising awareness about this debilitating condition.  Some of our followers even use our Christmas cards to gently introduce discussion about OCD with their family and friends!  Whatever your reason for purchasing our Christmas cards, we do appreciate it because every purchase will help support the work of OCD-UK, so thank you.
This year one of our designs, 'A Calming Christmas' was created by Natalie from NJ Design, she submitted the illustration for consideration for our 2018 Christmas Cards, which we are delighted to publish this festive season.
To purchase Natalie's design or view our full range of stock please visit our secure online shop at: www.ocduk.org/shop
Our full range of over 20 different designs start from just £1.99 per pack (plus fair postage and packaging).  The back of each card also carries the charity's logo and a small message about our work and all our cards are made from UK stock derived from responsible sources.
Our New Designs for 2018
To view our full range of of over 20 different designs please visit our secure online shop at: www.ocduk.org/shop