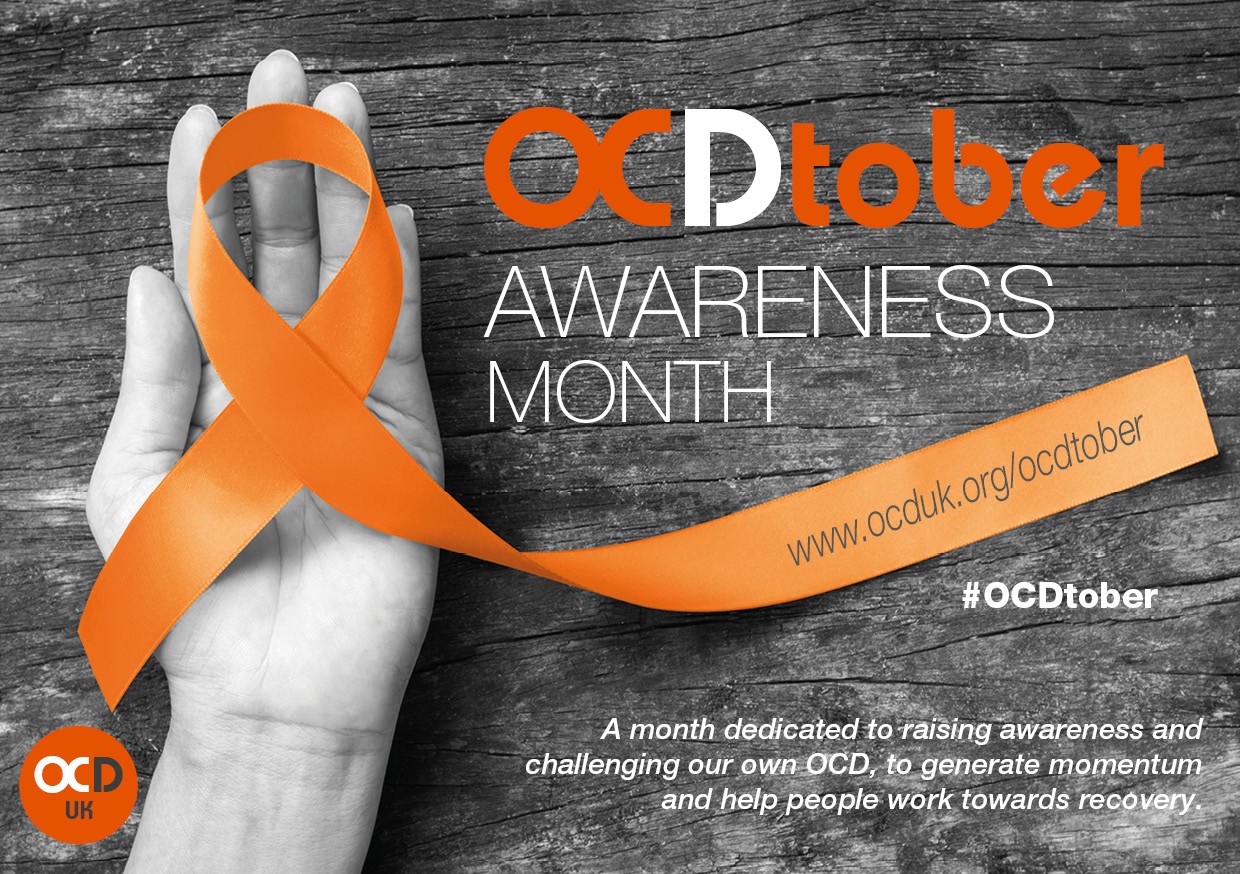 Our new campaign for October is OCDtober
OCDtober is a fantastic initiative that was the brainchild of one of our members, and one which OCD-UK are proud to launch.
OCDtober is an entire month… October of course … which includes international OCD Awareness Week (13th-19th October 2019), dedicated to raising awareness and challenging our own OCD. To change perceptions and to generate momentum to help us further work towards our recovery.
For #OCDtober we will focus on raising awareness online and offline with our fantastic army of OCD Ambassadors, who between them will host at least 100 presentations across the UK during October.
You can get involved by becoming an OCD Ambassador (details to follow soon), but you can also get involved by re-tweeting and sharing our social media posts, or getting involved by distributing posters and handouts at your school, college, university or place of work (with their permission). We will send you as many handouts as you need, just email us at: office@ocduk.org
You can do more if you want to really support the project. Perhaps use OCDtober as an opportunity to talk to family and friends about your OCD or via your own social media. You could even message work colleagues to share your experience.
Whatever you do this OCDtober, let's make some noise, let's show that OCD is not a quirk or a choice, that OCD is a disorder.