The study has been reviewed by the West Midlands – South Birmingham Research Ethics Committee (Ref: 21/WM/0077).
OCD Research
Research plays a significant role in helping us better understand Obsessive-Compulsive Disorder and to further develop evidence-based treatments available for people living with OCD.
Whenever we are approached by a researcher we carry out our own due diligence, we have a duty to you our supporters, to protect your rights, dignity, well-being, valuable time and, of course safety. We ask questions of the research project and review thoroughly before we promote the research on our website. OCD-UK believes this policy on being selective in the research we promote ensures our supporters can have confidence in participation of this research listed below.
You can read our full policy on research promotion here.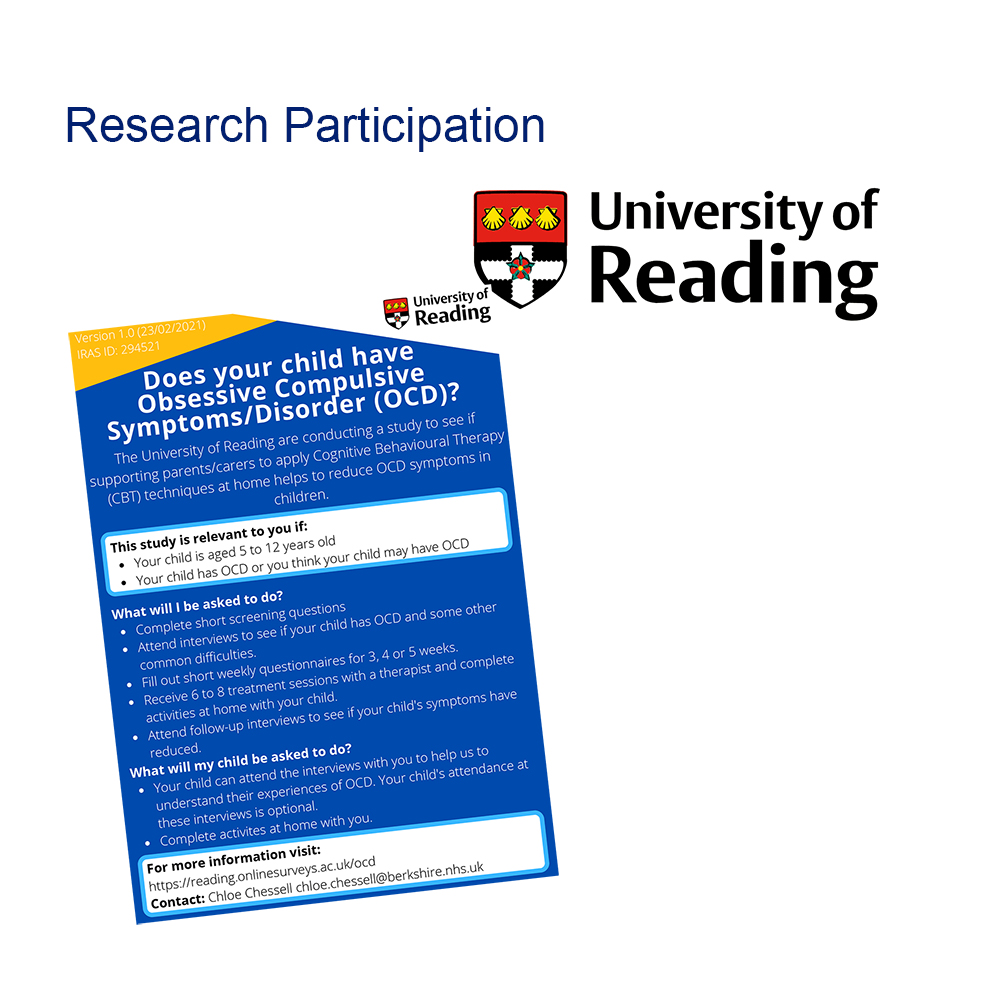 A study looking at therapist guided, parent led, Cognitive Behavioural Therapy (CBT) for Preadolescent Children with OCD
Summary
The University of Reading are running a study to support parents/carers to learn techniques to help their child to overcome OCD.  You, the therapist, and your child will work together as a team, to use the techniques of CBT to help your child.
This study is relevant to you if your child is aged 5 to 12 years old and your child has OCD or you think your child may have OCD.
What is the purpose of the study?
The University of Reading are conducting a study to see if supporting parents/carers to apply Cognitive Behavioural Therapy(CBT) techniques at home helps to reduce OCD symptoms in children.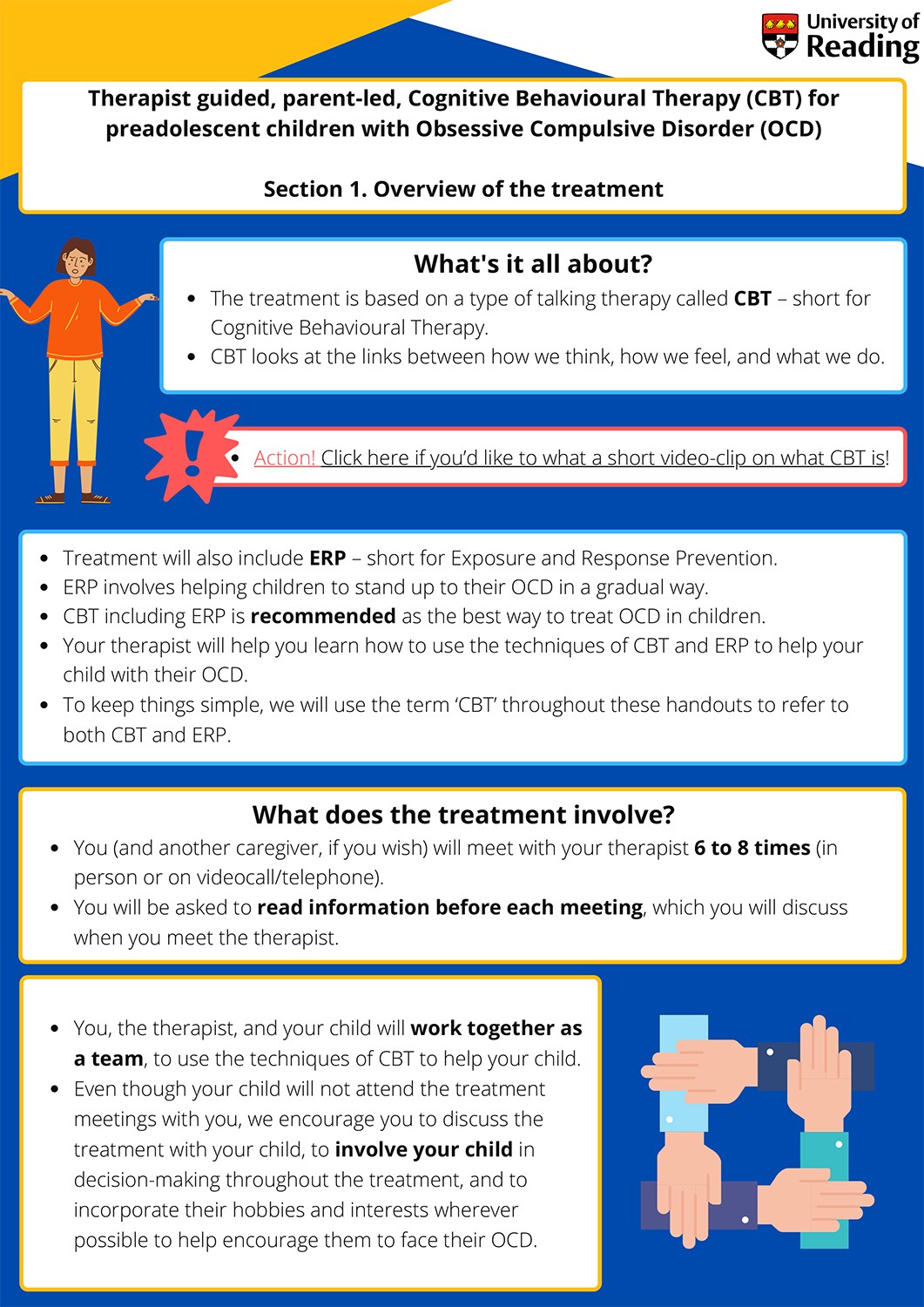 What will I be asked to do?
Attend interviews to see if your child has OCD and some other common difficulties.
Fill out short weekly questionnaires for 3, 4 or 5 weeks.
Receive 6 to 8 treatment sessions with a therapist and complete activities at home with your child.
Attend follow-up interviews to see if your child's symptoms have reduced.
What will my child be asked to do?
Your child can attend the interviews with you to help us to understand their experiences of OCD. Your child's attendance at these interviews is optional.
Complete activities at home with you.
For further details please download the advert below, visit https://reading.onlinesurveys.ac.uk/ocd or contact Chloe Chessell at chloe.chessell@berkshire.nhs.uk