Touch of Glass is an online retailer that have seasonal kiosks in Intu and other large shopping centres in the run up to Christmas.  In 2018 we were made aware they were selling the following products online and via their kiosks in several Intu shopping centres across the UK.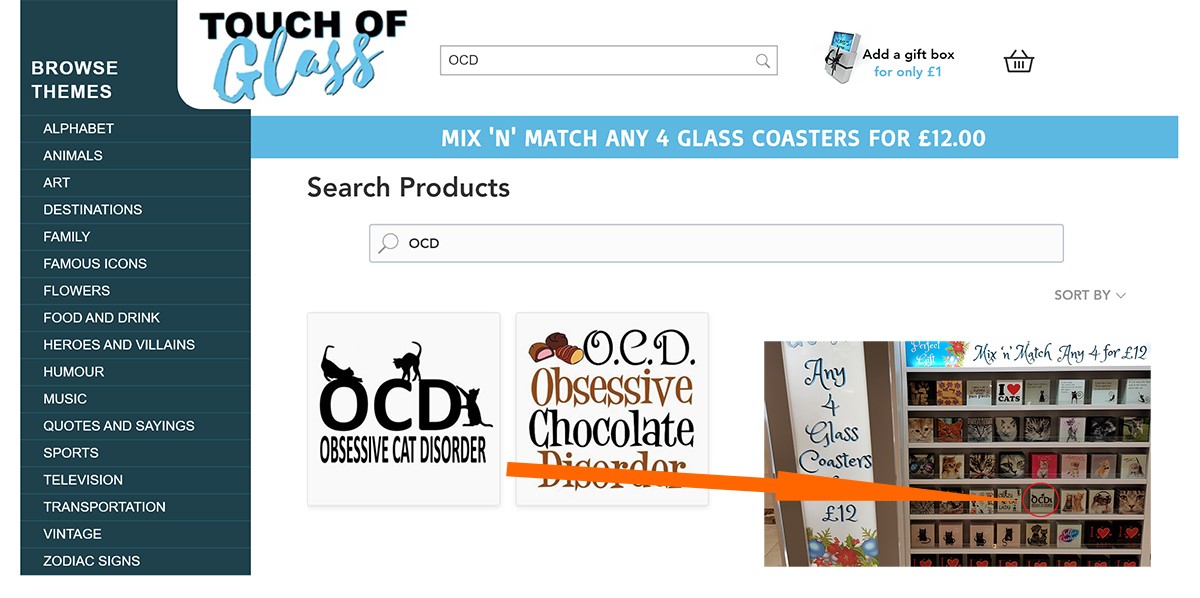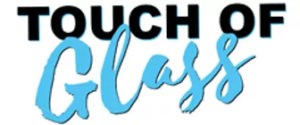 The importance of challenging messages like this should never be underestimated because if we don't try and influence change, then nothing will change. OCD will continue to be misunderstood and trivialised as long as misuse is prevalent and allowed to go unchallenged. Every time OCD is misused or used inappropriately it does more than trivialise and add to misconceptions, it also adds to the stigma faced by those suffering if it prevents just one person feeling they can open up and talk freely about their OCD.  You can read more about why we challenge OCD misuse here.
When we tried to engage 'Touch of Glass in 2018, first through email and then online they immediately blocked us and failed to respond to emails and voicemail requests to discuss the problem. They also blocked every single supporter that tried to engage them.
Sadly Touch of Glass were also present in our local Derby Intu back in 2018. Because they would not engage with us, we spoke to Intu in Derby who were  understanding and supportive.  Derby Intu intervened and spoke to Touch of Glass who promised not to restock these items once the stock was exhausted. whilst we accepted that compromise, supporters noted they always seemed to have stock within the shopping centre. The story also made the local Derby Telegraph. 
Fast forward to November 2019 and they're again stocking at other shopping centres.  So far this year, we have reports of them being sold within:
Please do let us know if you see Touch of Glass selling in your local shopping centre. Our recommendation is not to get into a debate with the attendant, who may simply be a seasonal employee, but to make a formal complaint to the shopping centre instead.
No Resolution
28th Nov – We have contacted White Rose and Meadowhall Shopping Centres to ask them to intervene. We have also written to Intu to see if they are in any of their centres again this year.
Suggested Resolution: We would welcome Touch of Glass becoming part of the solution, rather than the problem, by choosing to completely remove these two offending products, and making a gesture of recognition of the problem to OCD-UK.  We would also encourage the owners to provide education about OCD and mental health stigma to all their staff and designers to ensure this does not happen again.