A free resource designed to break the ice when talking about OCD with your GP or mental health professional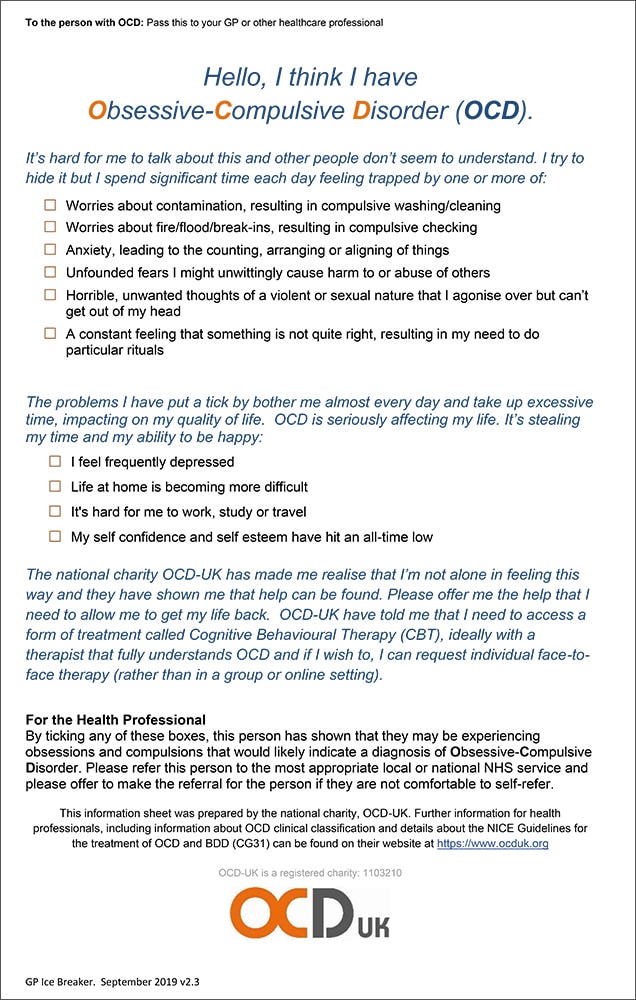 Simply print the document out and pass it to your GP or health professional to help them understand you have OCD. You can use the check boxes to indicate exactly how OCD impacts on you.
Access or request your free copy
Email us to request a copy
(Be sure to include your postal address)
GP ICE Breaker - Harm version
We have also created a special version of the GP Ice Breaker for those people experiencing OCD thoughts of a violent or sexual harm nature.
Download