Welcome to the OCD-UK Young Ambassadors page!
---
---
This page includes creative media created by young people with experiences of OCD. Our Young Ambassadors are here to:
---
Give hope and inspiration to other young people with OCD
Use creative ways to portray their experiences with OCD
Use this platform to raise awareness
---
Thanks for visiting, we appreciate your support and welcome your feedback via the form and comment box on each of the posts. For more information on the project scroll down!
My name is Zoë, I am 28 years old and I am in recovery from OCD. I was diagnosed in my early 20's after many years of letting it control my life.
I want to expand the platform for young people to express their feelings and feel connected to others who have a personal understanding of OCD. I am also a creative person and can't wait to use some creativity to promote a positive outlook. Recovery is 100% possible and together we are much stronger than OCD.
OCD-UK young ambassadors project
OCD-UK Ambassadors are sharing stories, inspiring others and raising awareness of OCD via the following project.
Children in Need
This nationwide, three year project, funded by Children In Need supports the development of 60 young people with OCD (13 – 18 years of age) who are given a central platform to talk about their experiences.
The project allows our young ambassadors to become role models, offering hope and inspiration to their peers with OCD. Given the national reach of the project, the majority of the work will be conducted through online communication with participants sharing their stories through a variety of creative ways such as blogs, podcasts, artwork. We also host regional meetings to allow the young ambassadors to meet face to face.
We are approaching the end of this project; therefore, we are putting the breaks on with the applications. Don't worry! We are hoping that in the near future we will be able to deliver a brand-new project for young people, so keep your eyes peeled on our socials and website!
---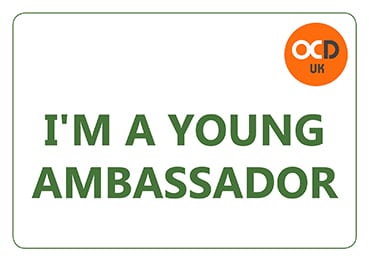 ---