---
The highly acclaimed Compulsive Reading is our members magazine, packed full of exclusive content not available online and a great way to find all the latest news about Obsessive-Compulsive Disorder, and the work of OCD-UK.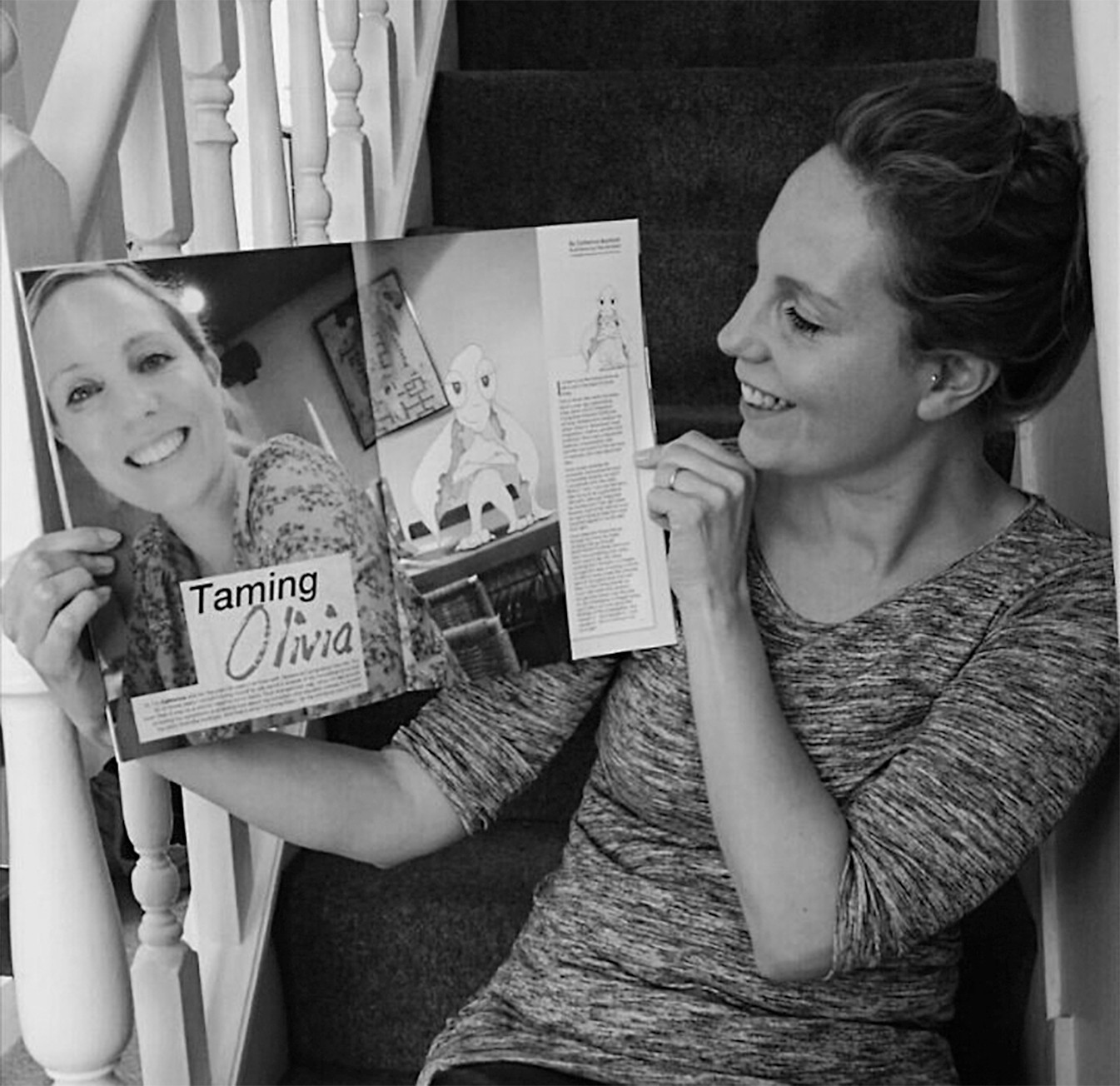 ---
Compulsive Reading provides a great mix of community content, OCD related news and personal stories including exclusive content not published online.
Articles from specialists
---
Whether you've just been diagnosed with OCD, or are looking to stay informed about news and developments about the illness, Compulsive Reading will keep you up-to-date.
---

We're always looking for exclusive content for the magazine, share your story with OCD-UK members
You choose how you receive Compulsive Reading
---
OCD-UK were one of the first mental health charities to embrace digital technology and have always offered members the choice of how they receive the magazine, either traditional hard copy through the post, or for those who prefer we can send it digitally, this takes the form of an email with a link to the magazine to read it via a PDF or using our eflip software (compatible on Apple and Android devices).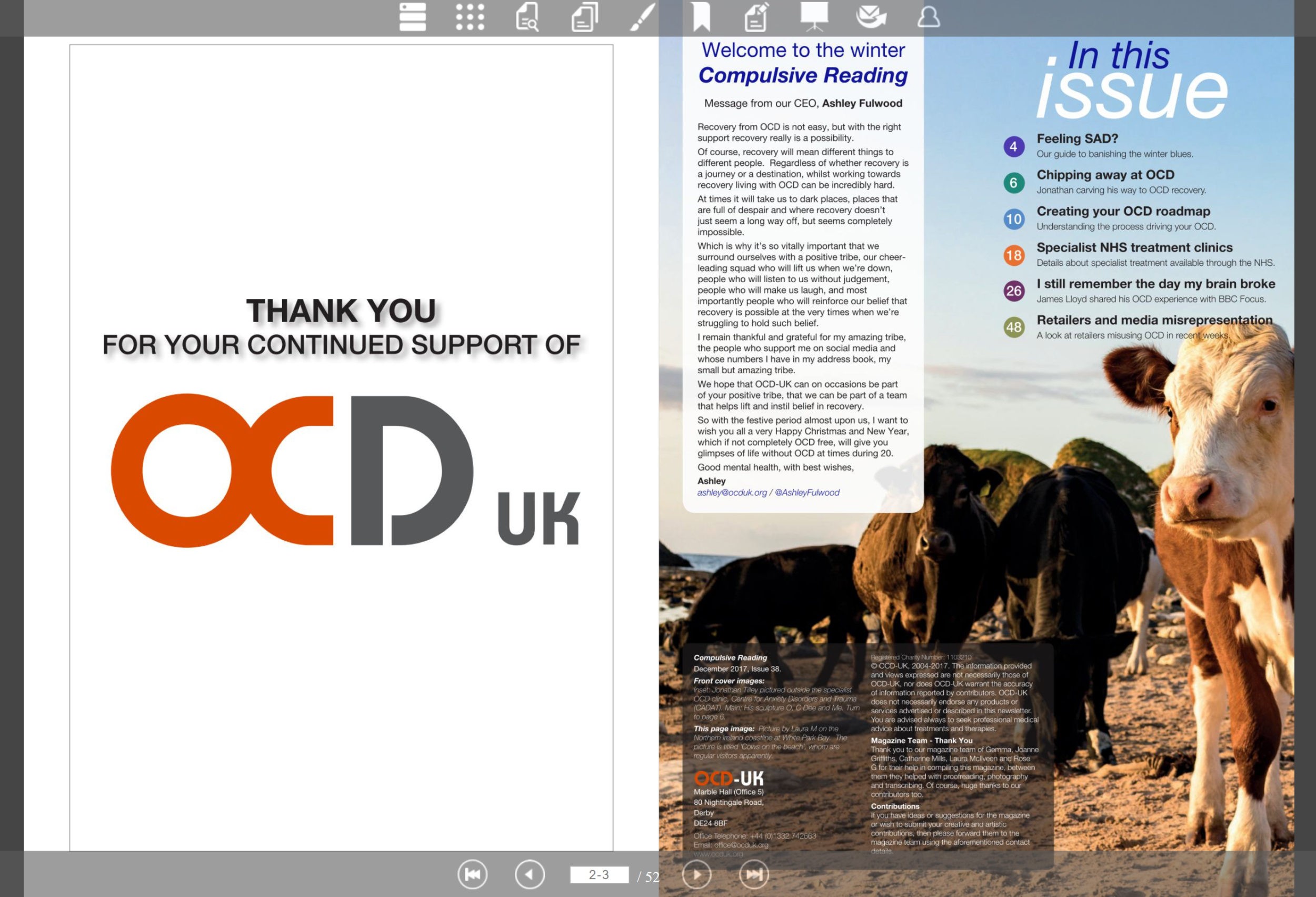 Compulsive Reading since 2004
---
We've been serving the OCD community since 2004, and in that time we have innovated, learned and developed and our members magazine reflects that.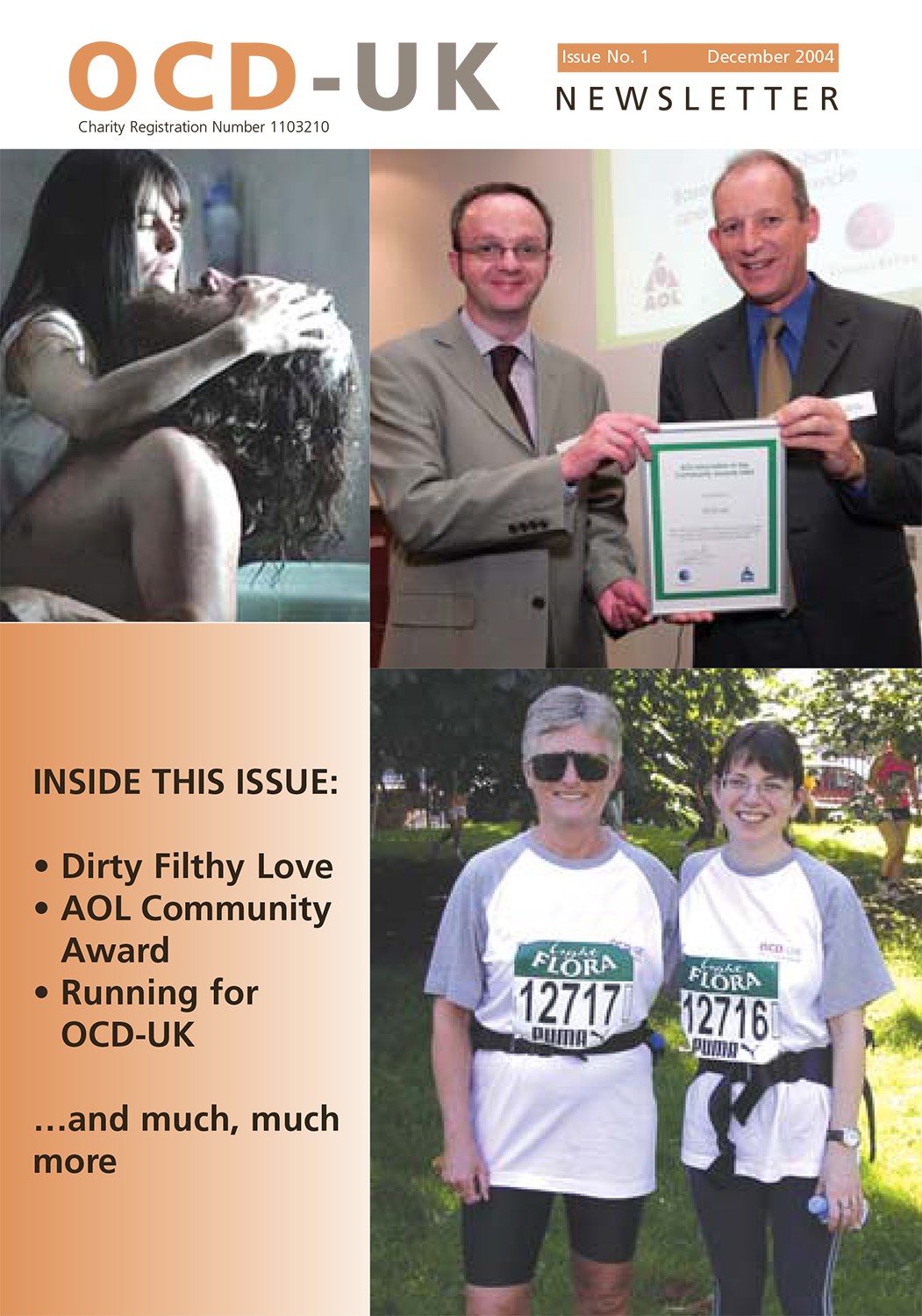 ---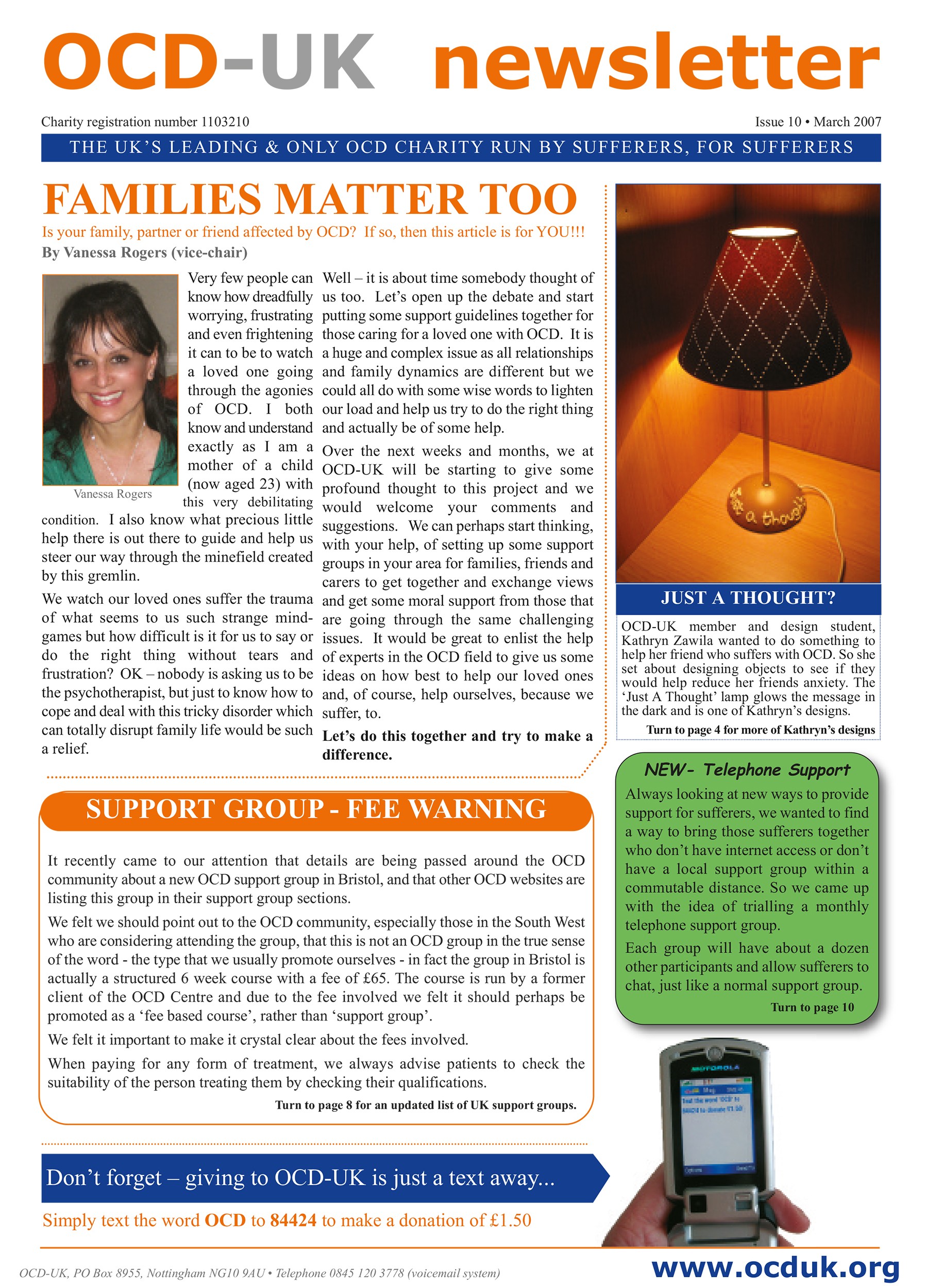 ---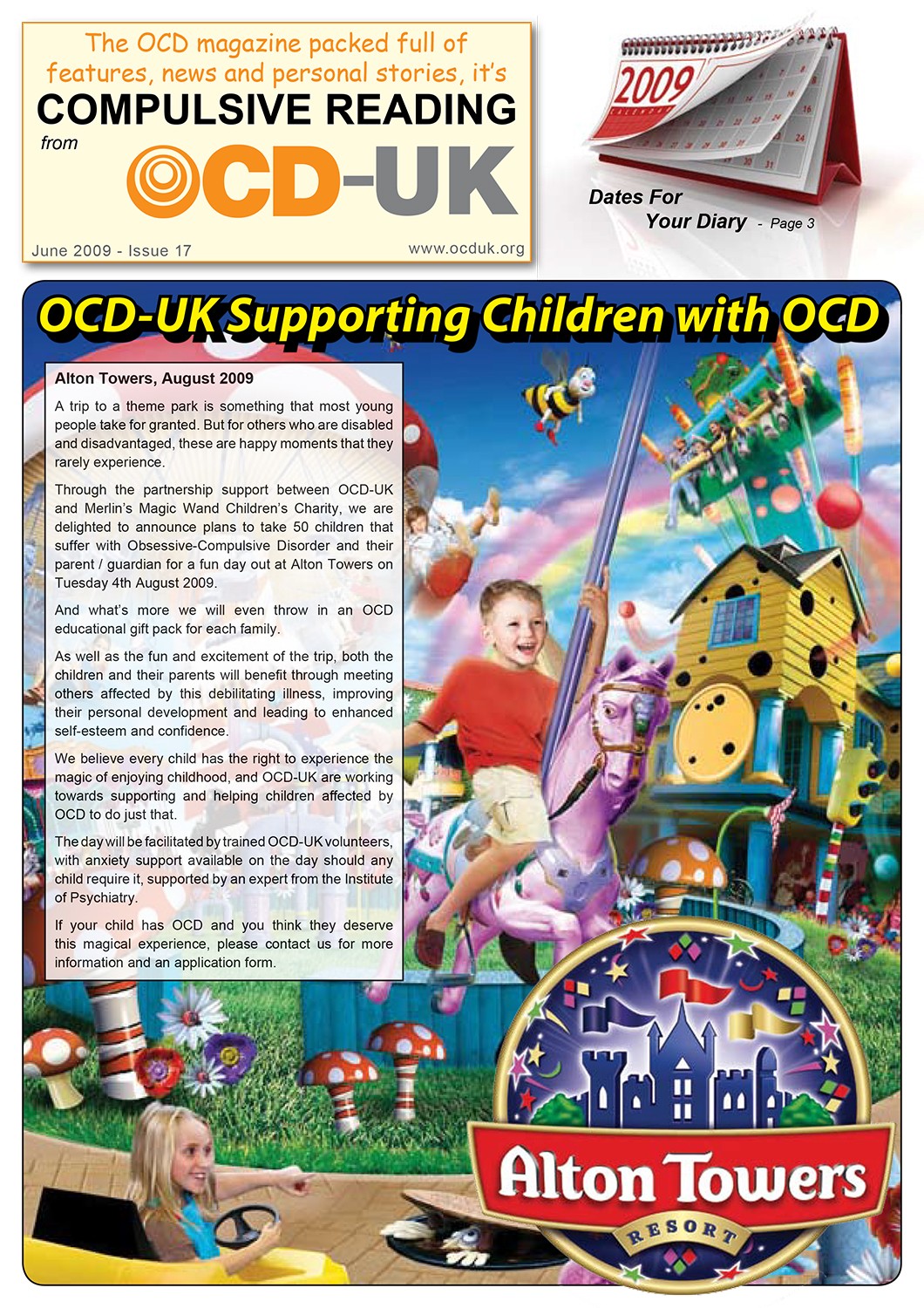 ---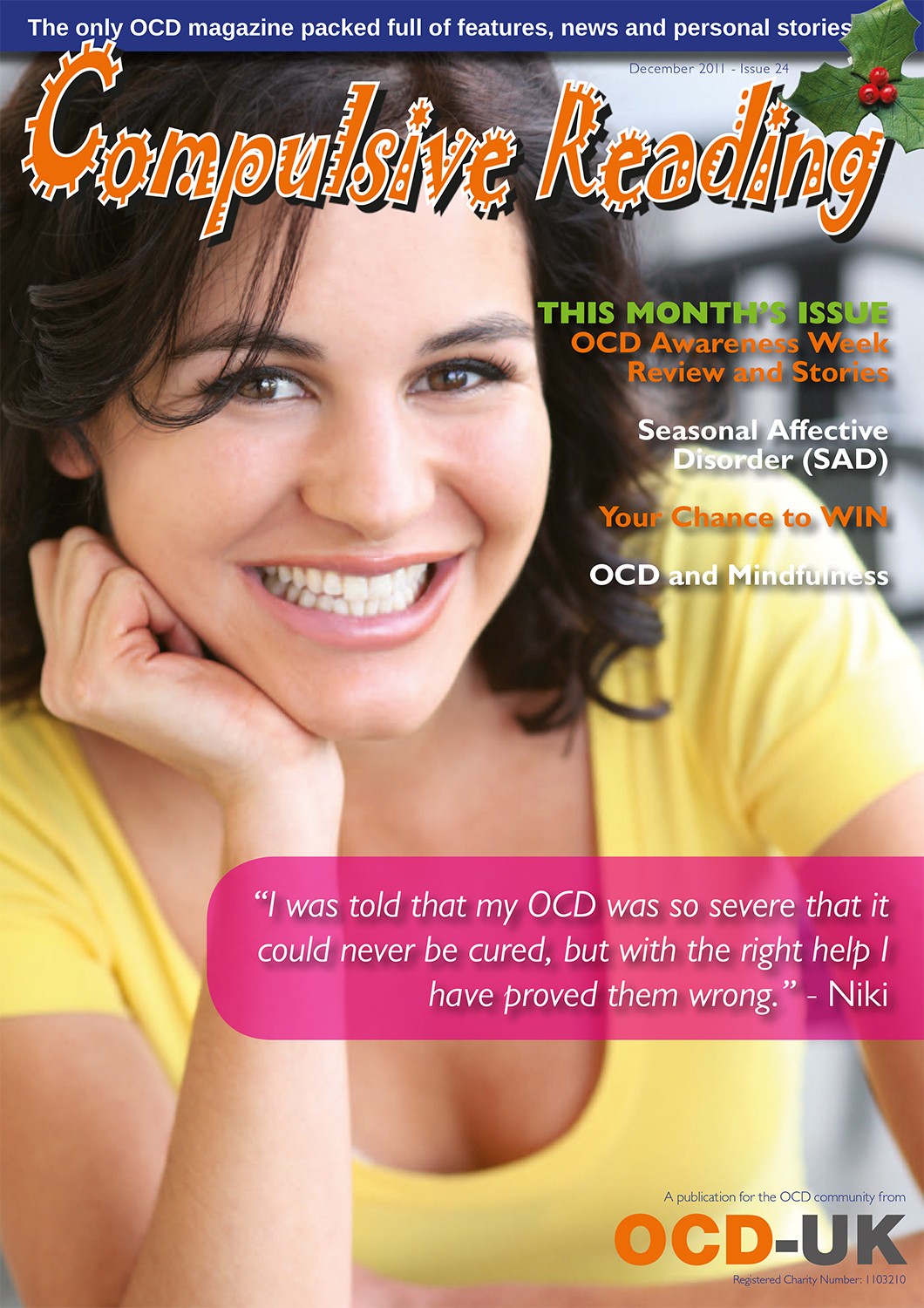 ---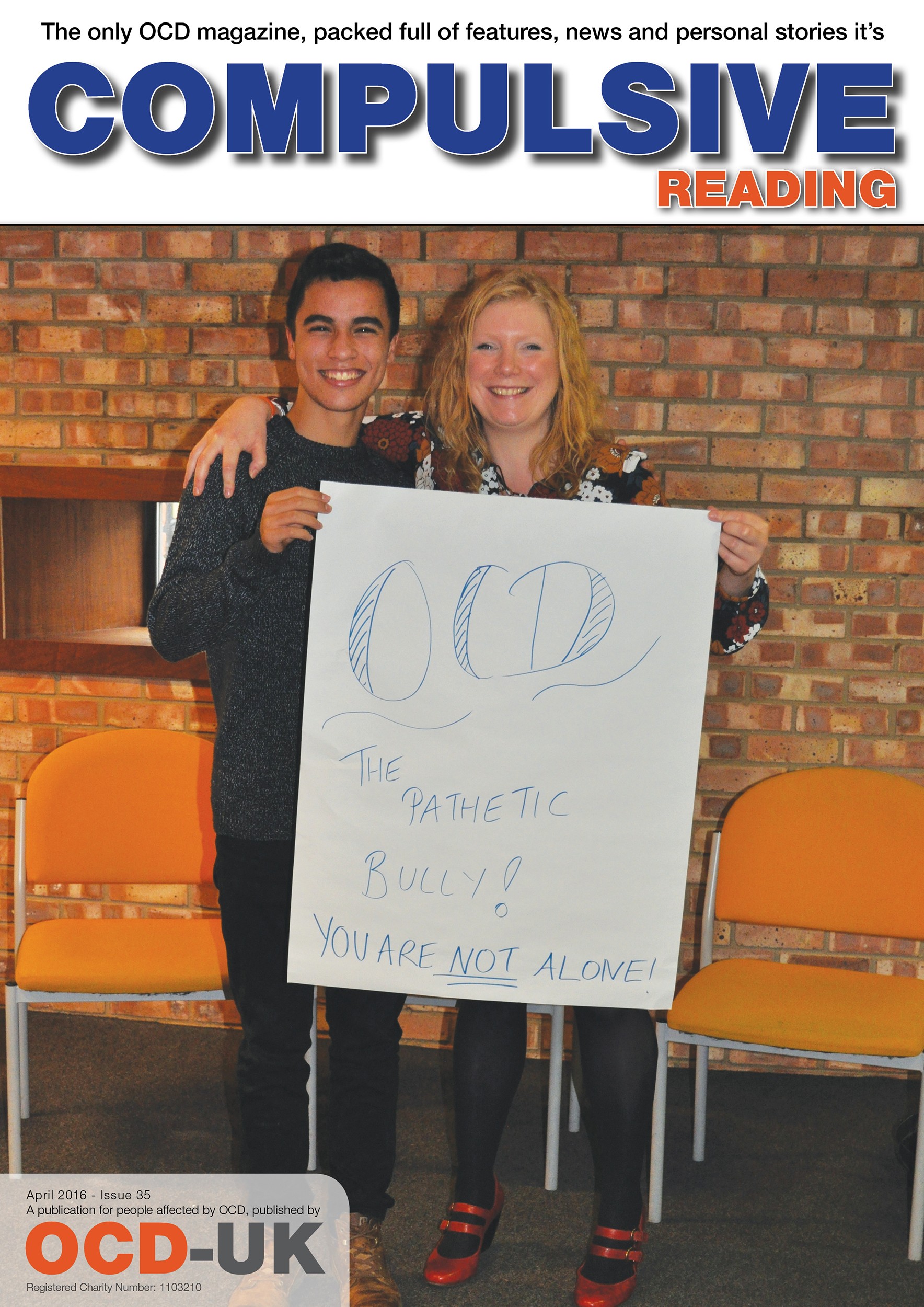 ---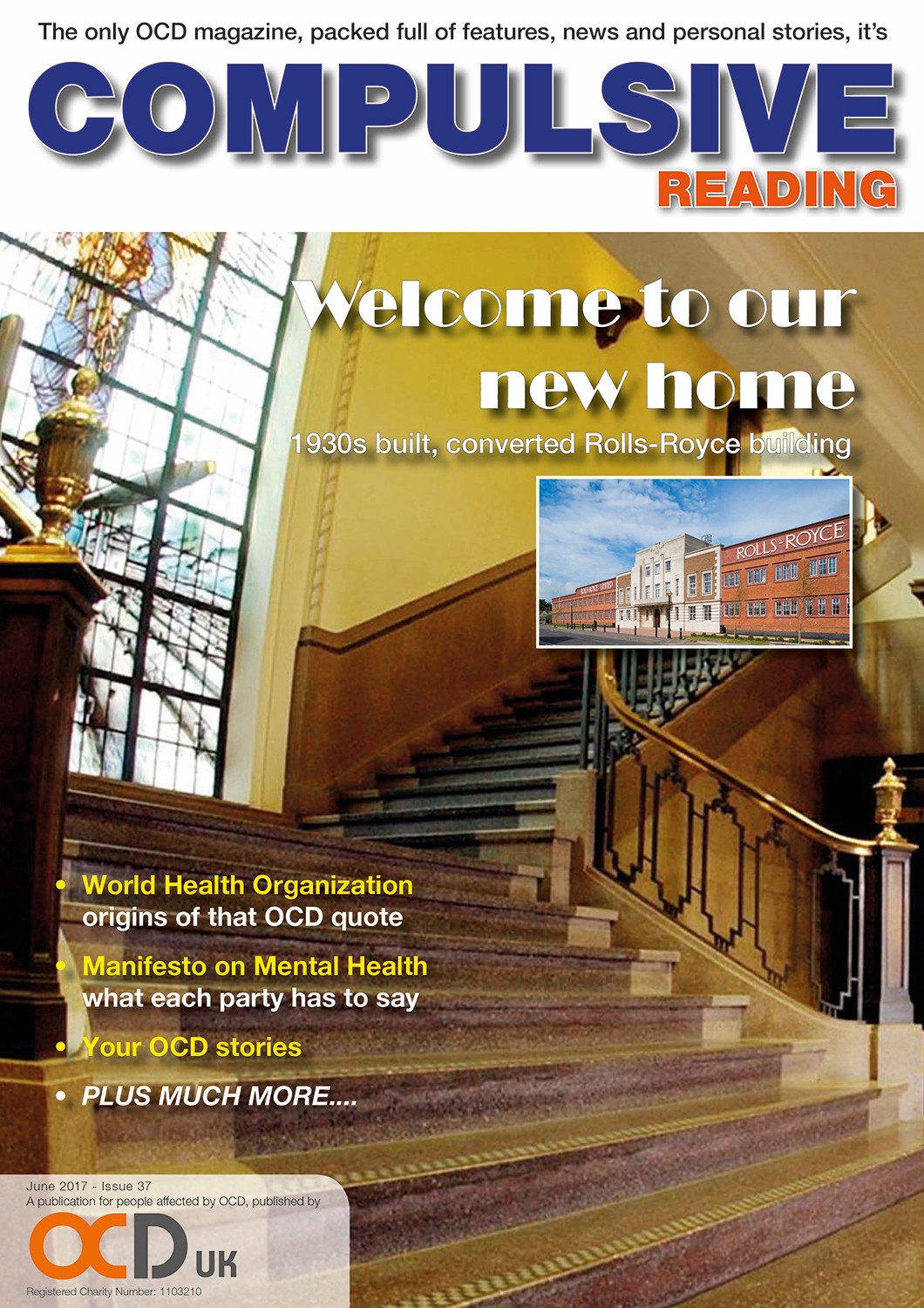 Traditionally we have sent four magazines of 20 pages (full colour) every calendar year, which was 80 pages a year.
However following feedback that our members enjoy the bigger magazines and enjoy the read, in 2018 and 2019 we're experimenting by sending the magazine three times a year,  32 pages, that's 96 pages a year.
Some of the content from the last magazine...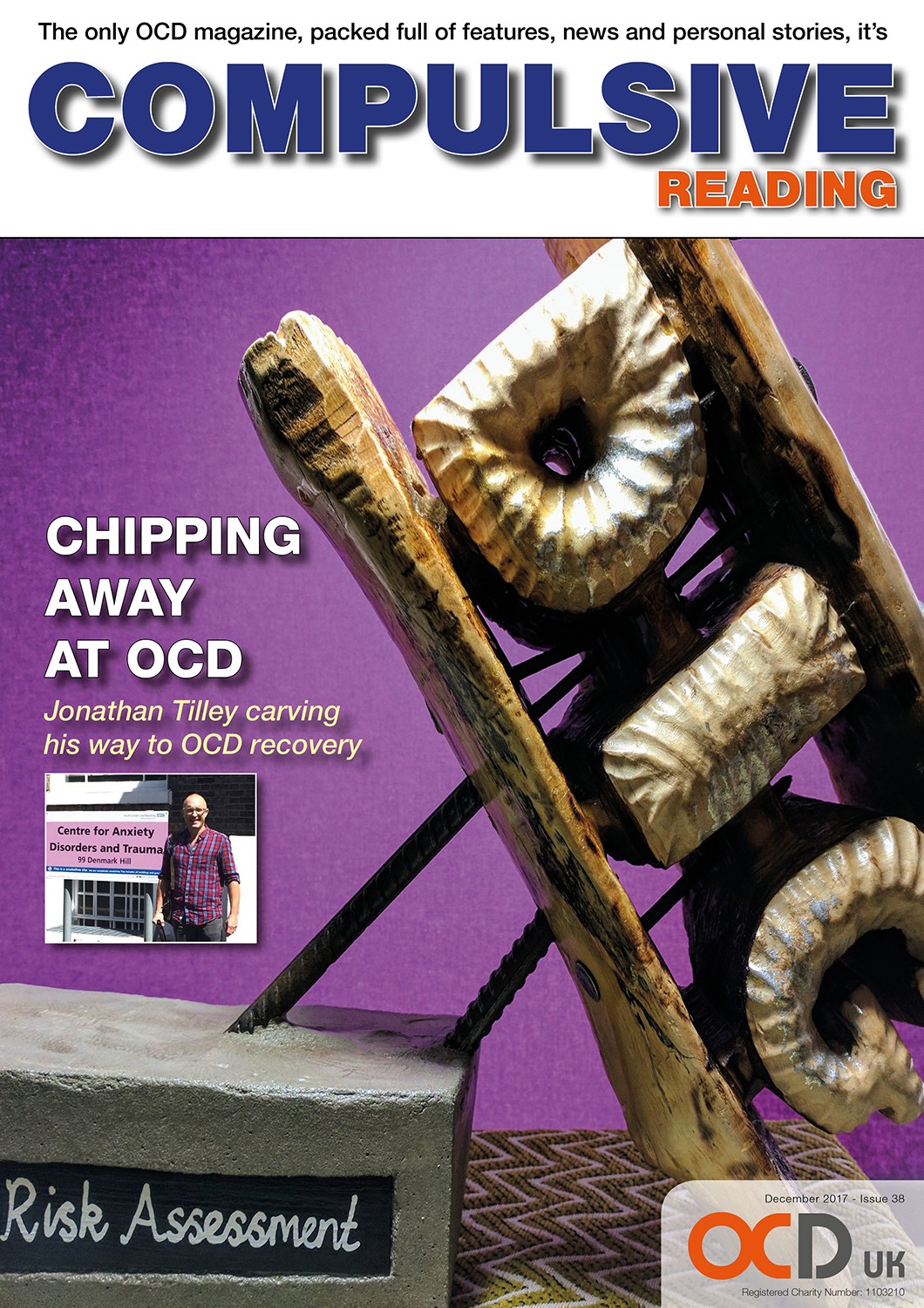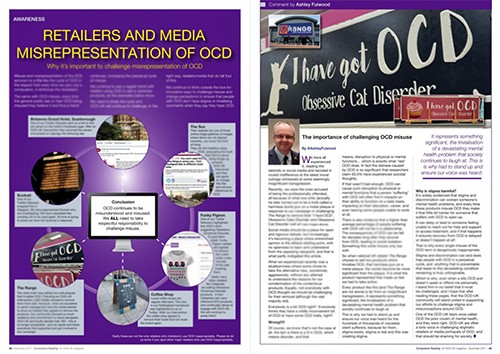 ---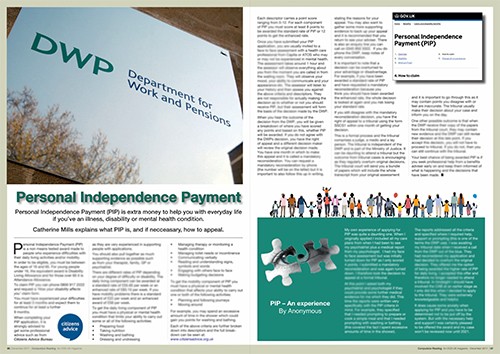 ---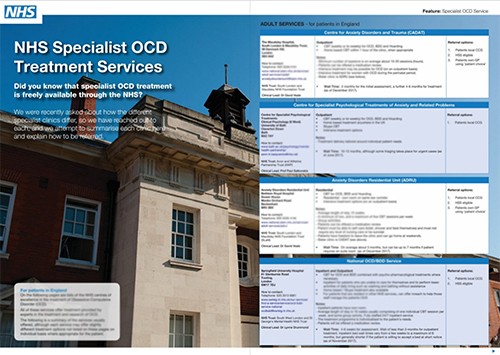 ---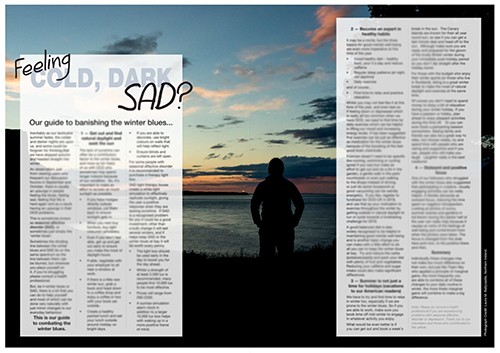 ... and even more content!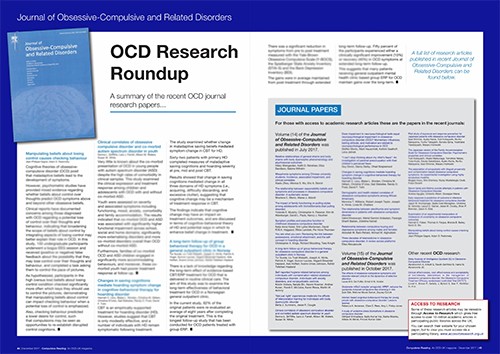 ---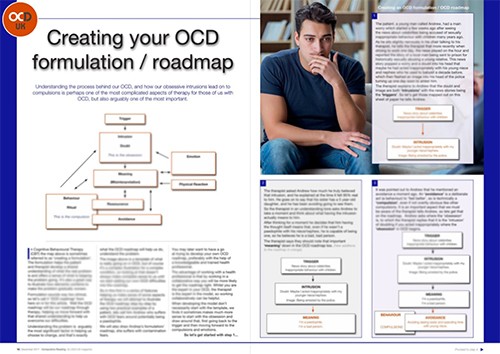 ---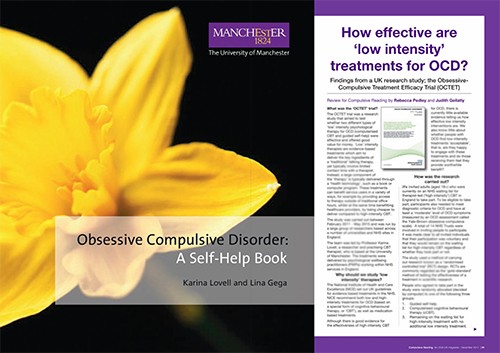 ---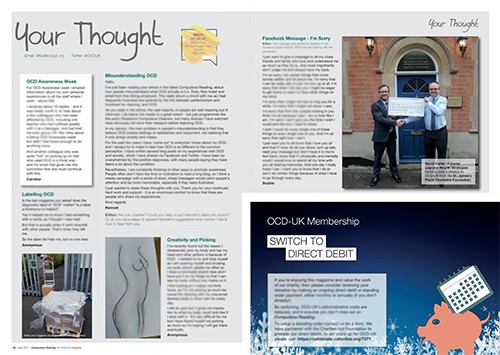 and there was much, much more, 52 pages of great content for OCD-UK members.
The only OCD magazine, packed full of features, news and personal stories, it's...
---
There are three easy ways to become an OCD-UK member to access your copy of the brilliant Compulsive Reading magazine.
Join online and make a payment using direct-debit for continuous uninterrupted membership.
Join online and make a one-off single payment for a year's membership.
Download our membership form to make payment with a cheque or by setting up a standing order for continuous uninterrupted membership.