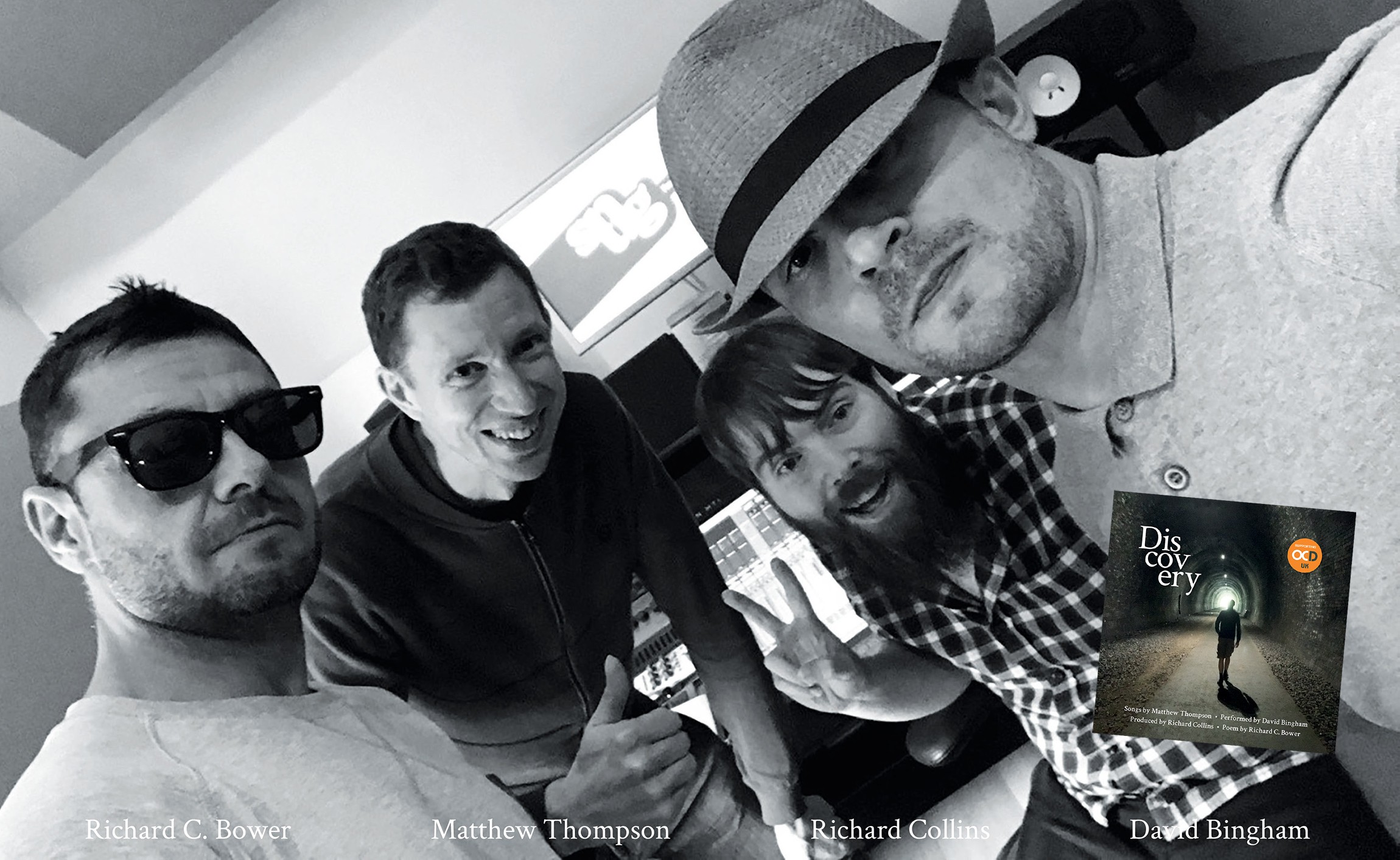 Music Album 'Discovery' to Support OCD-UK
Matthew Thompson, a member of our Derby OCD-UK support group, has recently come together with fellow artists to produce a music album of songs he has written throughout his life. The songs all feature messages of hope and with titles like 'Leap of Faith' and 'Let it Happen', you can't help feeling supported through those dark times when you're in the depths of OCD.
Not only does the album offer hope and a sense of togetherness, it is also a physical representation of what OCD sufferers can achieve when they realise their goals. Both the album itself and the songs bring hope, and with proceeds from the sales of the album going to OCD-UK, we are sure Matthew will bring hope and inspire many other sufferers to fulfill their goals too.
'Let it Happen' is one of the tracks from Matt's album, Discovery.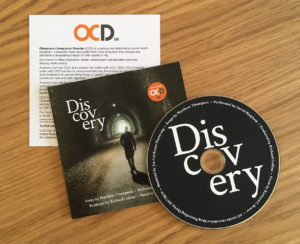 My name is Matthew Thompson. I first attended the Derby OCD-UK support group meetings in 2017 and 2018, which I found it a great help to talk and listen to others who were experiencing similar issues with their mental health.
Through OCD-UK I attended a mental health workshop, created and hosted by Mark Freeman at 'The Path to Change'. During the workshop I was asked the question what goal would I like to achieve if unwanted thoughts and feelings weren't holding me back? I said I'd like to produce a music album of the songs that I had written over the years. We then went on in the workshop to create a path to help me achieve my goal.
Fast forward a few weeks and with the help of others we set about creating my album, 'Discovery'.
I found an outstanding local music producer named Richard Collins, a wonderful singer named David Bingham and a superb poet named Richard C.Bower. Together we created an album that I'm really proud of and that I hope brings enjoyment to others. The album's main theme is one of hope and no matter how distressed our thoughts and feelings make us feel we can remain positive and step forward towards enjoying what we value in life.
I would like to thank OCD-UK, family and friends and all involved with helping me achieve my goal. I hope the project sends out a message that OCD is a serious debilitating condition but with the right treatment people can improve their mental health and gain a better quality of life.
The album is available on CD and can be purchased online with all proceeds going to OCD-UK.