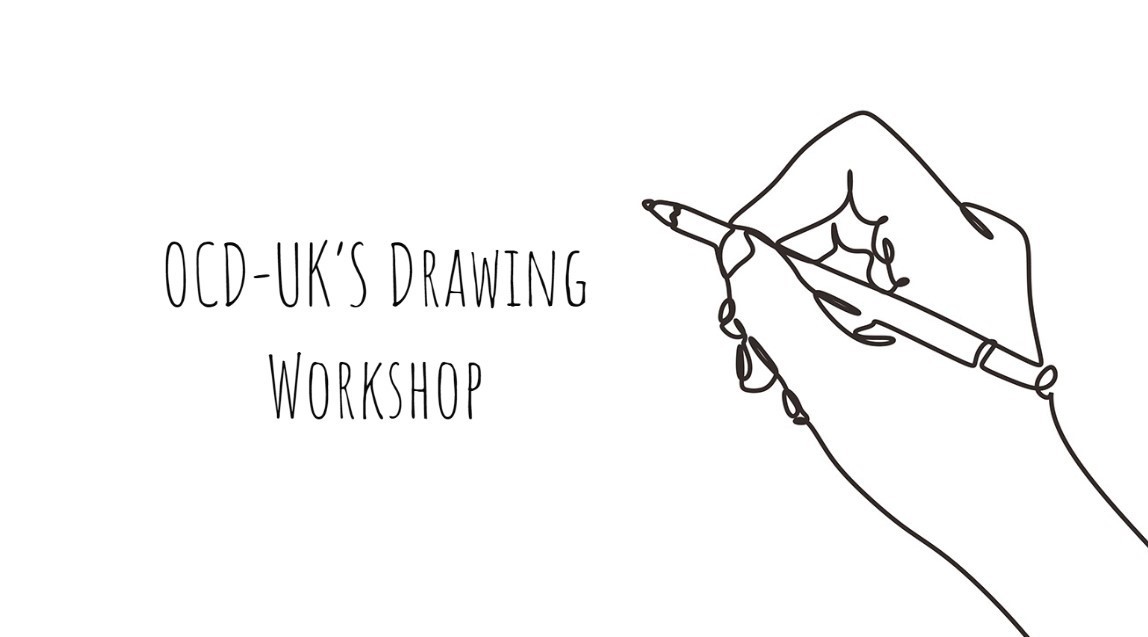 ---
We have decided to make drawing sessions a regular occurrence, to give those who enjoy creativity a place to express themselves and connect with other people who have OCD. And for those who are not used to doing anything creative, don't let that stop you from getting involved, do come along and give it a go! There is no right or wrong with creativity. Any questions? Email
zoe@ocduk.org
---
Next Drawing Workshop Date?
Our next drawing workshop will take place on 3rd June 2021 at 7PM - 8PM
---
Who is the workshop for?
Anyone with lived experience of OCD, over the age of 18
---
Do I need to be good at drawing?
Nope! Absolutely not! Anyone is welcome to join, there are no rules with creativity. This workshop is about expressing yourself regardless of how often you draw or dive into creativity. 
---
What happens with my drawing?
You do not have to show anyone your work if you do not want to, however, likewise if you do want to - you can! Sometimes people email us their work to put on the website and social media. Sometimes people prefer to keep it for themselves and not show anyone. It really is up to you and there is no pressure.
---
Do I have to talk?
There is no pressure to talk if you do not want to. You may prefer to join in with your microphone and camera off. You might wish to only talk in the chat box and not over the microphone. You might wish to talk over the microphone. Do what makes you feel comfortable at the time. Zoe & the co-host will start off a conversation and people are welcome to join as much as they wish to.
---
How do I register?
If you are free on 3rd June at 7PM, and you would like to join the drawing workshop, please email zoe@ocduk.org and Zoe will sent you a form to register! 
---