Join Team OCD-UK by taking part in a cycling event to fundraise for OCD-UK.
Every pedal you take in support of OCD-UK will make a big difference for children and adults affected by Obsessive-Compulsive Disorder.
We have guaranteed places for the 2023 RideLondon-Essex 100.
But many fundraisers organise their own cycling challenge, a local 10 or 20 mile ride, in fact any distance from 5 miles to 100 miles!  Some people even cycle between towns or London to Brighton for OCD-UK.
We even had fundraisers cycle from London to Paris for OCD-UK, others have spent two days cycling across the British Isles from the east coast to the west coast... some went further and cycled LEJOG or JOGLE (Lands' End to John o Groats)!
No matter which event you do, using either one of our guaranteed places or your own ballot place, regardless of your cycling experience, we will welcome you to Team OCD-UK.
All OCD-UK fundraisers will be given a fantastic high tech and breathable OCD-UK cycling jersey, either short sleeved or long sleeved.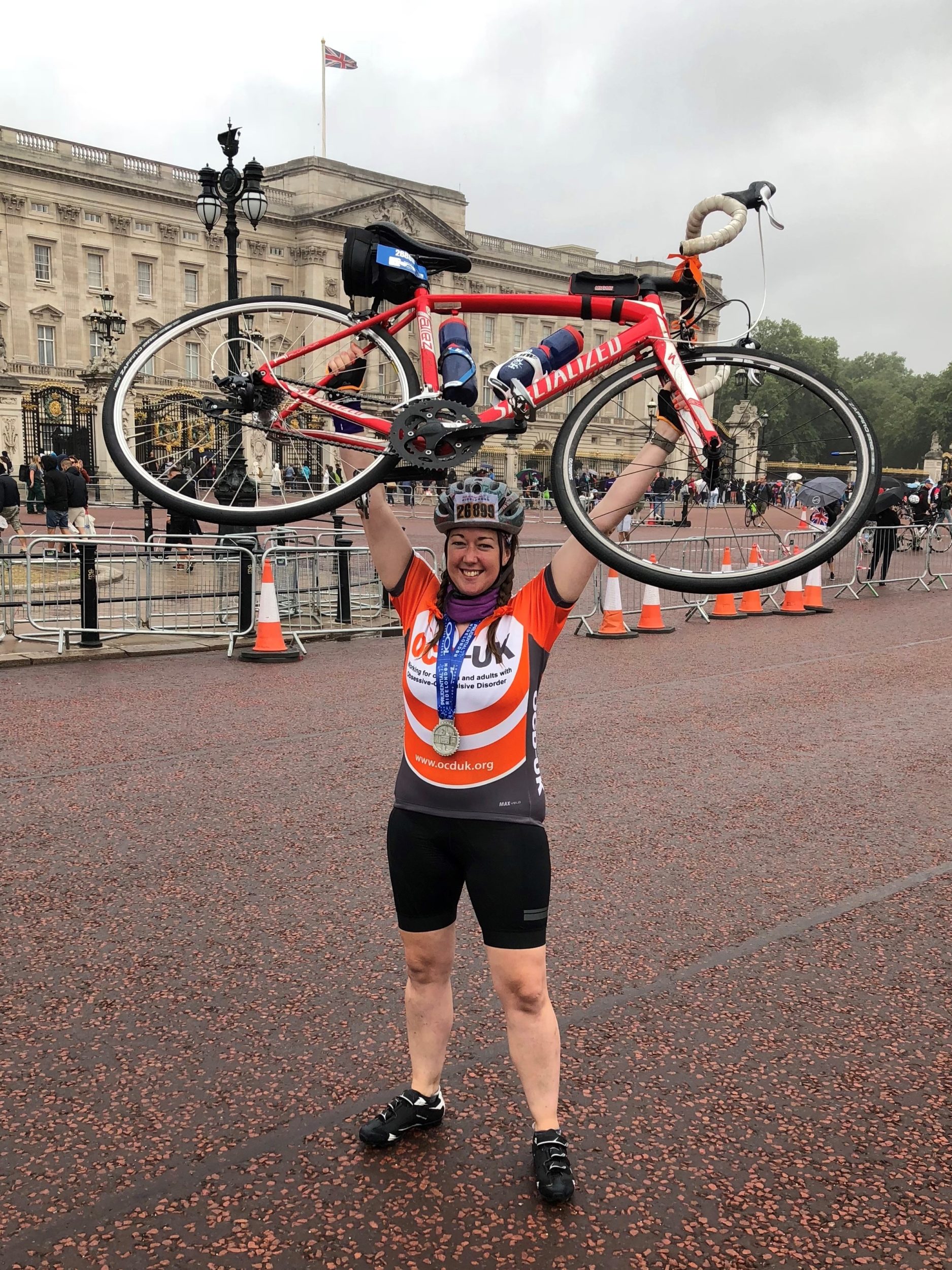 Our team of #FantasticFundraisers raised an amazing amount cycling for OCD-UK last year and we are already busy signing people up for cycling events throughout the coming year.
London - Essex - London
100 miles
Sunday 28th May
Places Available for 2023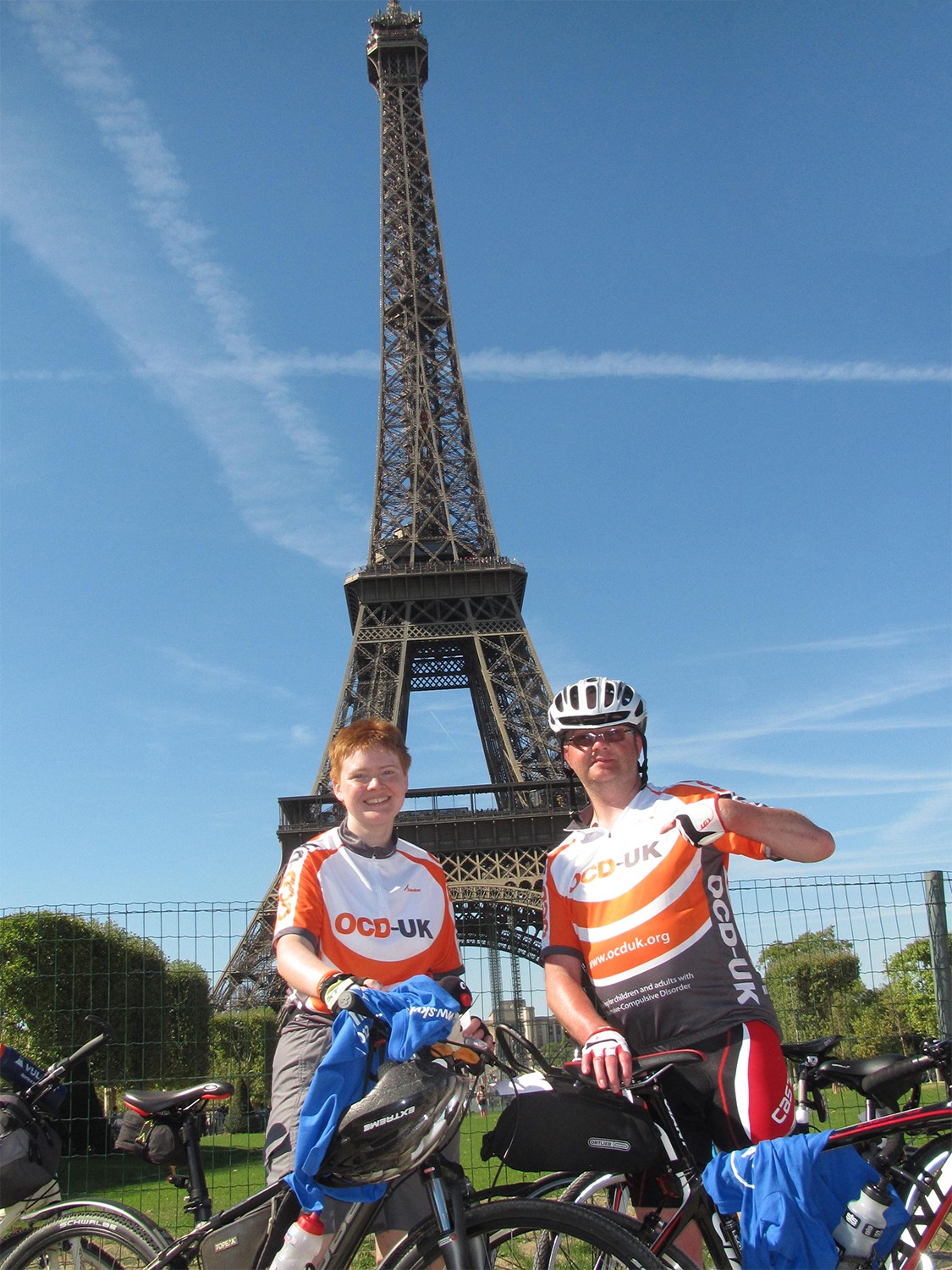 Go on, join Team OCD-UK
Hundreds of people have taken part in cycling events for OCD-UK!
We really appreciate the commitment of our fantastic fundraisers and supporters and your amazing efforts also allow us to raise considerable awareness at the same time.
OCD-UK have places in the selected cycling events listed above, but you can also sign up for your own place in any local and international events through the race organiser.
But if you have an idea for your own amazing cycling adventure, get in touch and we will do our best to help you plan your own cycling challenge.
If you then participate and fundraise for OCD-UK and agree to raise at least £75 we will send you an OCD-UK cycling jersey.
We'd love to have you join our team, Team OCD-UK, no cycling experience necessary!!!