Simon's Jump for OCD-UK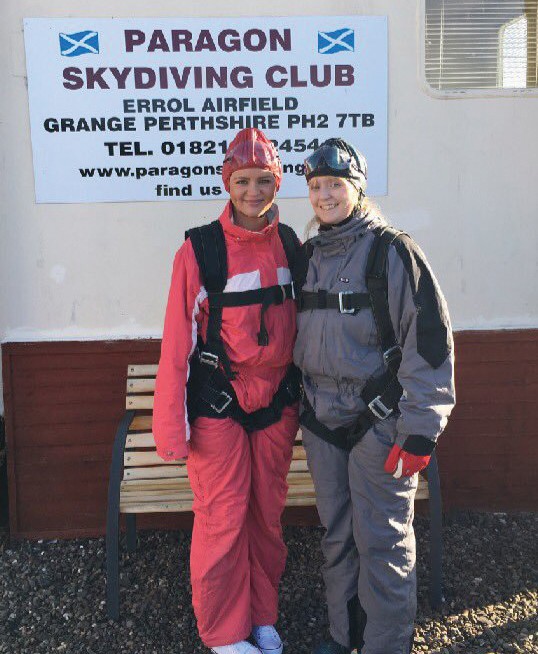 Kim's Jump for OCD-UK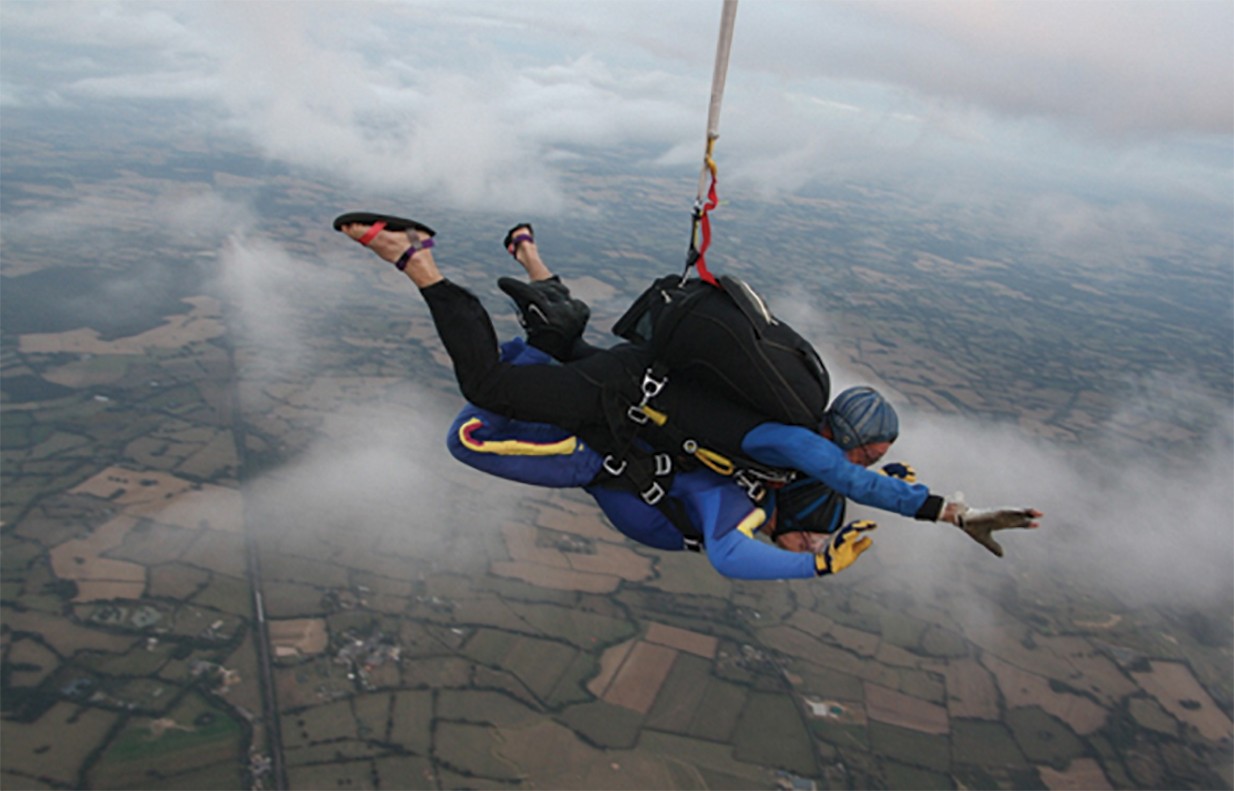 Simon's Jump for OCD-UK
The best, most adrenaline-filled experience possible.
OCD-UK have partnered with the specialist skydiving organiser, Skyline, who has been the leading charity skydiving organiser in the UK for over 30 years. With stacks of experience and more than 200,000 successful and happy jumpers, the team at Skyline aim to give you the best, most adrenaline-filled experience possible.
Most of our fundraisers choose to make a tandem skydive, which lets you experience free fall without the need for lots of training. You will free fall normally from at least 10,000 feet with the parachute being opened at 5,000 feet. You then get to float down the last mile with your instructor to a soft landing. This is the perfect experience for your first-time jump as you are attached to an instructor who does all of the work for you. This leaves you free to enjoy the view!
With 20 skydiving centres across the UK there is bound to be one near you which you can check here.
Skyline ask that you raise a minimum of £395-£450 (dependent on chosen airfield) – this is split into three parts: a £70 deposit you will need to pay to Skyline, around £200 jump cost to your airfield (the jump costs will vary depending on the airfield) and the remaining £125 to OCD-UK. All additional money raised will also come to OCD-UK.  For anybody that raises a total of £700, we would also refund your original deposit so you can jump for free!
You can create an online sponsorship page with your story and reason for jumping to share with your family and friends. We use two online sponsorship partners, the first is Enthuse, the other is Just Giving.
Although you can't jump in a t-shirt, OCD-UK will also send you an OCD-UK t-shirt for the pre/post jump photos for your fundraising page/social media.
If you had any pre-booking questions you can confirm with the jump team at Skyline who will be better placed to answer, some of those questions including minimum requirements on age, weight and other medical requirements can be found on the Skyline FAQ page here    or you can email them direct on their contact page here.
We very much hope you choose to jump for OCD-UK and become one of our fantastic fundraisers.