Update: 24th April: The new Oxford clinic is now open for referrals. For any patient seeking a referral to the new clinic please pass this link on to your referring health professional. - https://www.oxicpt.co.uk/clinic/information-for-referrers
Posted 23rd February 2019
Exclu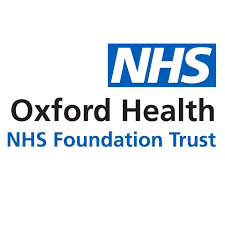 sive news for OCD-UK members.
Late last year we reported there will be a new NHS specialist anxiety clinic, with a specific focus on treating OCD, opening its doors in Oxford during early 2019.  We're now able to bring you a little more information about the brand new Oxford Health Specialist Psychological Intervention Centre (OHSPIC).
The new clinic, named 'Oxford Health Specialist Psychological Intervention Centre (OHSPIC)' will be based at Warneford Hospital in Oxford and will begin accepting referrals from Spring 2019 (the exact date will be announced via the OCD-UK website, though this will be not be before April).
The clinic which will be led by clinical lead Joy McGuire and clinical director Professor Paul Salkovskis will concentrate on treating OCD and other anxiety related problems initially (obsessional hoarding, panic disorder – with and without agoraphobia, generalised anxiety disorder, health anxiety, social phobia etc) but will eventually offer treatment for psychosis and trauma related difficulties.
The clinic will eventually accept referrals made by any NHS health professional for adults living in the UK who are experiencing the kinds of problems listed above. In some instances, the clinic may also be able to offer therapy for children and adolescents under the age of 18 years.  Before treatment can commence, local clinical commissioning groups must first authorise the treatment.  If you would like to pursue a referral the first step is to discuss this with your GP or other health professional who is responsible for your care for advice, although please note the clinic can not accept referrals until later in Spring.
The clinic will be offering psychological therapies based upon those recommended by NICE guidelines for specific problems, for OCD this involves a specialist course of Cognitive Behavioural Therapy (CBT) specifically designed for the person  and the ways OCD affects them. It is very common for people to have more than one problem, and each person's story and situation is unique, and the clinic will tailor treatment packages for the individual and their needs.
What to Expect
Once a formal written referral and authorisation of funding is accepted, the clinic aims to offer an assessment meeting within 18 weeks. A typical assessment meeting takes around 2-3 hours and involves a combination of talking about your problems and completing questionnaires about your experience of the problem.
All the clinic's therapists are highly skilled and experienced and you will be offered the most appropriate therapist to meet your needs, based upon availability. Professor Salkovskis maintains an overview of the clinic and those seen in it and each person's situation and treatment plan will be discussed with him regularly.
Following assessment, the clinic will be able to discuss treatment options which may involve attending our clinic in Oxford for a mutually agreed number of sessions. In some instances, this may involve treatment being offered at home for some sessions of "outreach" work. This is an option we consider if, due to an individual's problem, they experience significant difficulty leaving their home or travelling.  The clinic will also seek to liaise closely with local services during assessment and treatment so that once people have completed treatment, they can receive ongoing support, should they require it from health professionals closer to home.
Clinic's Frequently Asked Questions 
Originally Posted 12th December 2018
We understand there will be a new specialist anxiety clinic, with a specific focus on treating OCD, opening its doors in Oxford during early 2019. Our understanding is the clinic was formally approved and they are now in the process of the recruitment of staff in time for an official launch, expected by the end of the first quarter of 2019.
Because there are no admin staff or even a clinic name right now, there is no formal referral route. Our understanding is the clinic will be CCG referral only (you will need your local NHS to agree to refer/fund treatment), and the clinic will accept patients of all ages, including children.  Treatment will also be tailored around the individual to offer what the patient needs and fits their home/work life,  so treatment might consist of routine outpatient, intensive (outpatient) and even home based where applicable.
We will keep you posted on further developments in the new year.
Sign up to our e-news for updates on new blogs and more
[cp_modal id="cp_id_c5918"]Sign up to our newsletter [/cp_modal]