OCD-UK is a stakeholder in the NICE Guidelines for the treatment of Obsessive-Compulsive Disorder and BDD (CG31). NICE are currently consulting on a proposal to update this guideline and have invited OCD-UK and other stakeholders to offer feedback on five key areas, which we intend to do.
As a service-user led charity, we want to ensure our views reflect the views of our members and service-users. So before OCD-UK submit our stakeholder response, we're inviting all members and service-users to comment on these five key areas and endeavour to reflect them in our response.
We will make our official consultation response to NICE available to anyone who wants to read it on our website from early February.
NICE will also accept comments from members of the public whose views will be considered, but they advise individuals won't receive a formal response and their comments won't be posted on the NICE website. They recommend individuals submit comments through a registered stakeholder organisation like OCD-UK.
Although the consultation ends on Tuesday 22nd January, NICE recognise the importance of seeking views from people with lived experience of OCD and have granted us extension to further consult with you all and to give us more time to submit our official response. So in order to prepare our response we need your feedback by midday on Thursday 24th January please.
We will treat all your responses in confidence.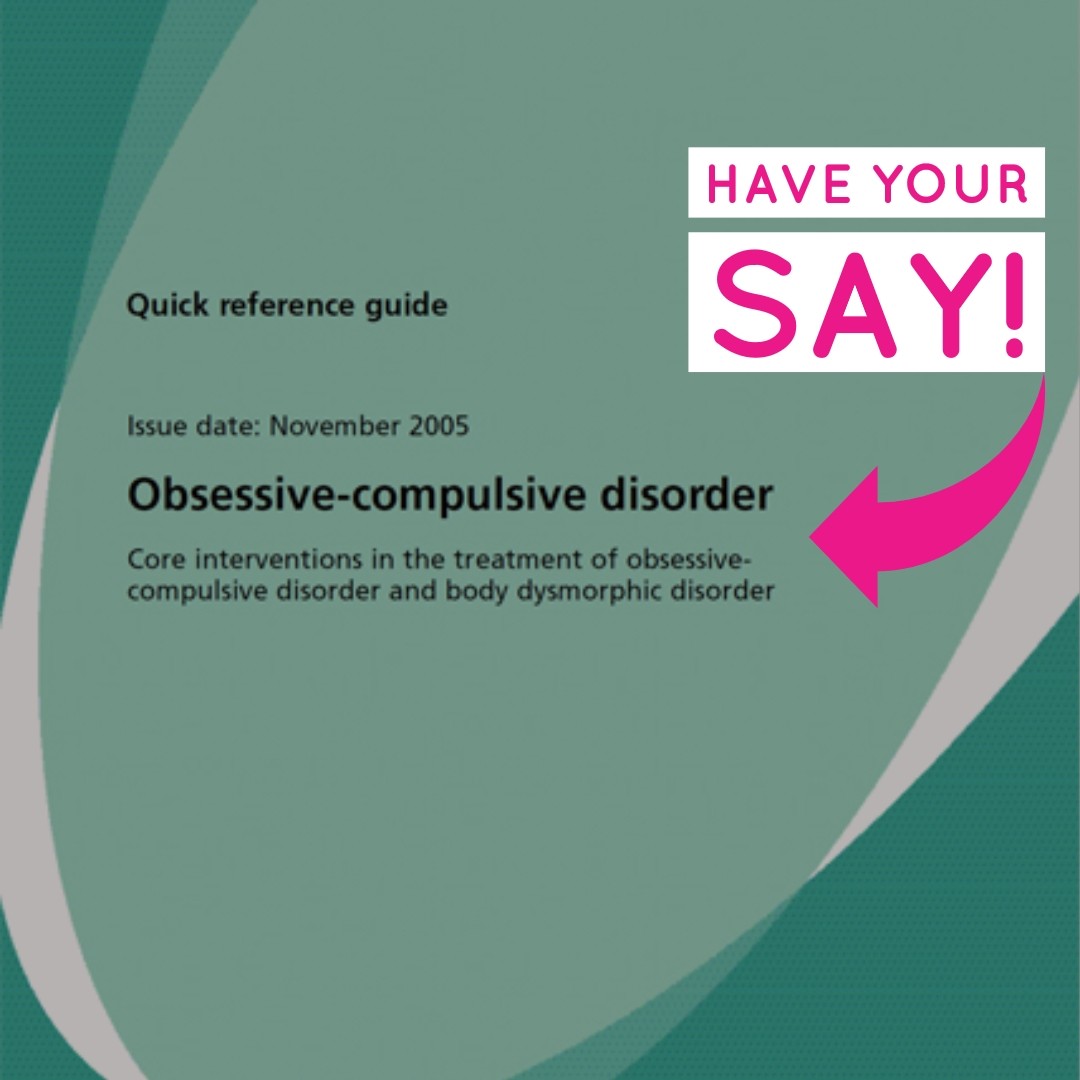 We welcome your views about the NICE Guidelines for OCD
Help OCD-UK reflect your views by taking our short survey.