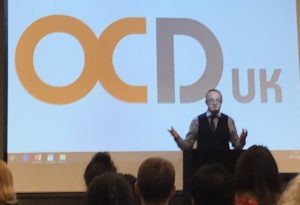 We want to thank everybody that made this year's conference in Brighton such a huge success. Building on that great success we are already planning ahead and we're delighted to announce that the next OCD-UK conference will be taking place on Saturday 16th November 2019 in Northampton. The venue is centrally located and only a ten minute walk away from the train station, our venue also offers free onsite parking for conference delegates.
OCD-UK are committed to hosting events throughout the UK to ensure that those affected by OCD in all areas of the country have the opportunity  to attend an OCD-UK event!  We chose Northampton because of it's central location which offers very close rail links from London and being just off the M1 offers accessible road links to so many parts of the country making it just one-two hours commute for people across the East and West Midlands, South Yorkshire, South West and East Anglia.
We are in the process of planning a fantastic conference agenda to build further on this year's format, and look forward to seeing you all there.  More updates coming soon!