24th August: Presentation Access Codes will not be emailed. All recordings will be available on this website within 2-4 weeks.
2020 Virtual OCD-UK Conference - Welcome to Hotel OCD-UK, flying the flag for recovery!
Hotel OCD-UK Conference Map
We are delighted to invite you to the first ever OCD-UK virtual conference, promoting recovery from OCD!
Our virtual conference is completely free of charge, but should you find a presentation helpful, we welcome a small donation for each presentation you attend, to help us cover our platform costs.
Take a look at our conference map to view the different areas available. Simply click on any section to find out what presentations or activities our amazing speakers are hosting there and to find out what will make this virtual conference so special!
(Tip: Click on each area of the map to go to that room.)
Main Conference Room
This is where the majority of our presentations on OCD, offering hope and inspiration, will take place.
Breakout Room
Here you'll find further presentations on OCD and talks on many of the national NHS specialist OCD services.
Family Focus
This is a place for family members to learn more about OCD and feel empowered to know how to help their loved ones.
Teen's Area
An area for young people to get together in a safe space, to help them explore what OCD means.
Creative Corner
Outside in the corner of our hotel gardens, our creative tent is there for you to escape OCD and unlock your inner creativity.
Wellbeing Lounge
Down in our wellbeing lounge learn how to connect your mind and body so you can continue on your path towards recovery.
Café OCD-UK
Pop along to our café and draw inspiration by chatting to others affected by OCD as you enjoy a socially distanced chat with a coffee or a cuppa.
Click here to view the full conference agenda across all rooms.
---
Have a question about our conference? Read our conference Frequently Asked Questions (FAQ).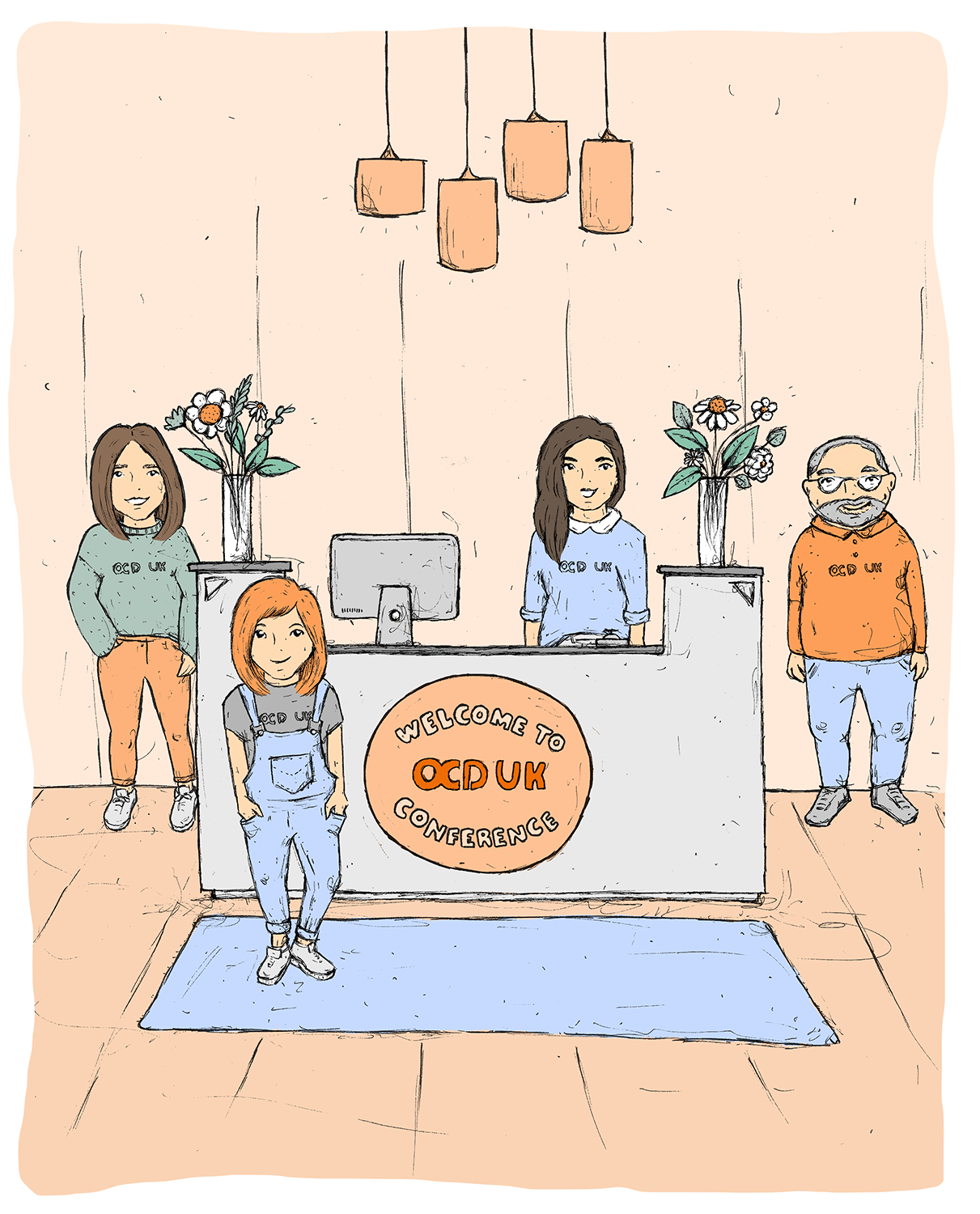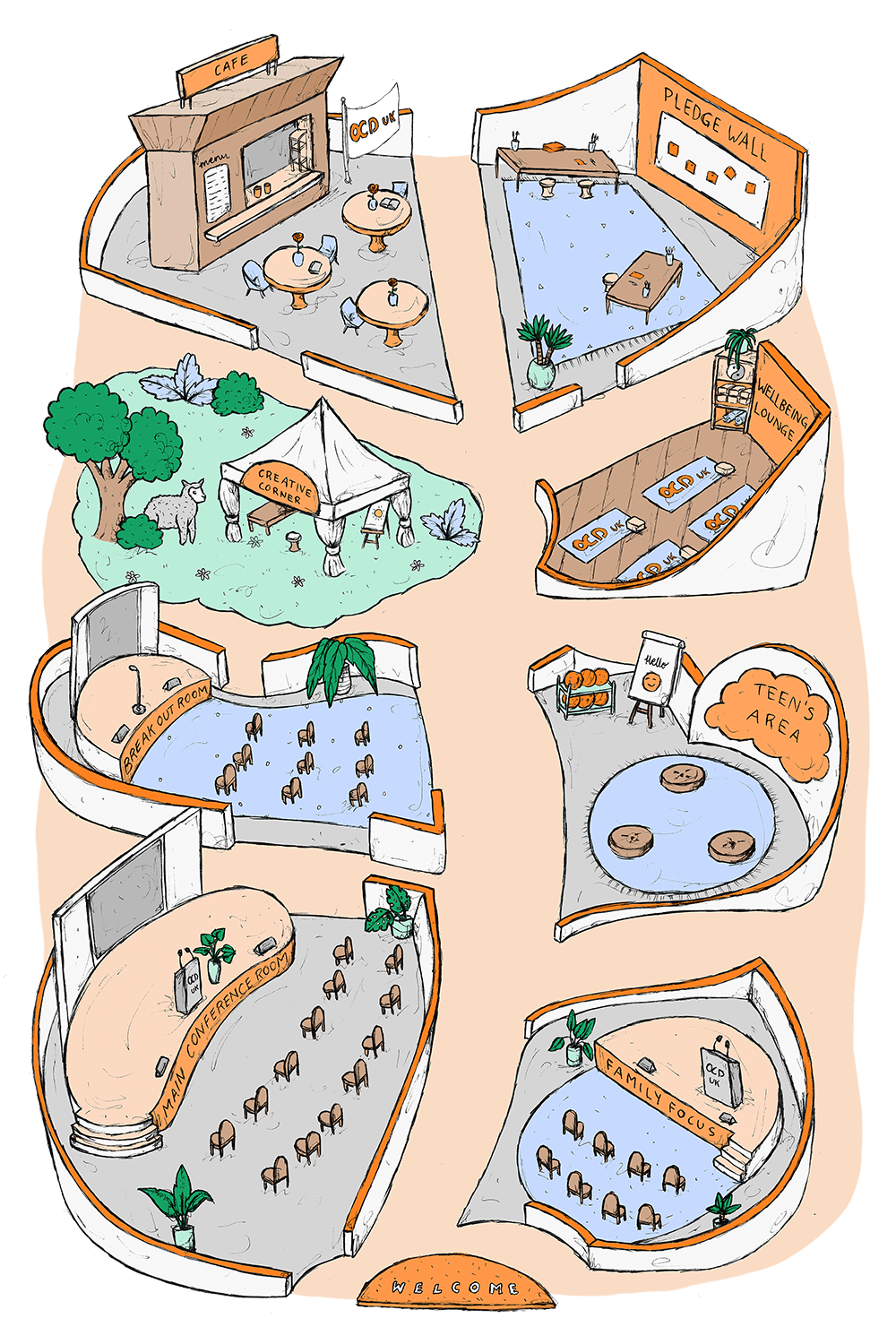 Return back to the conference map to visit other areas of the conference hotel and view other presentations.