Join Team OCD-UK by taking part in a running event to fundraise for OCD-UK.
Every step you take in support of OCD-UK will make a big difference for children and adults affected by Obsessive-Compulsive Disorder.
We have guaranteed places for running events across the country, with  distances for complete novices or experienced runners.
No matter which event you do, using either one of our guaranteed places or your own ballot place, regardless of your running experience, we will welcome you to Team OCD-UK.
All OCD-UK fundraisers will be given a fantastic high tech and breathable OCD-UK running vest or t-shirt.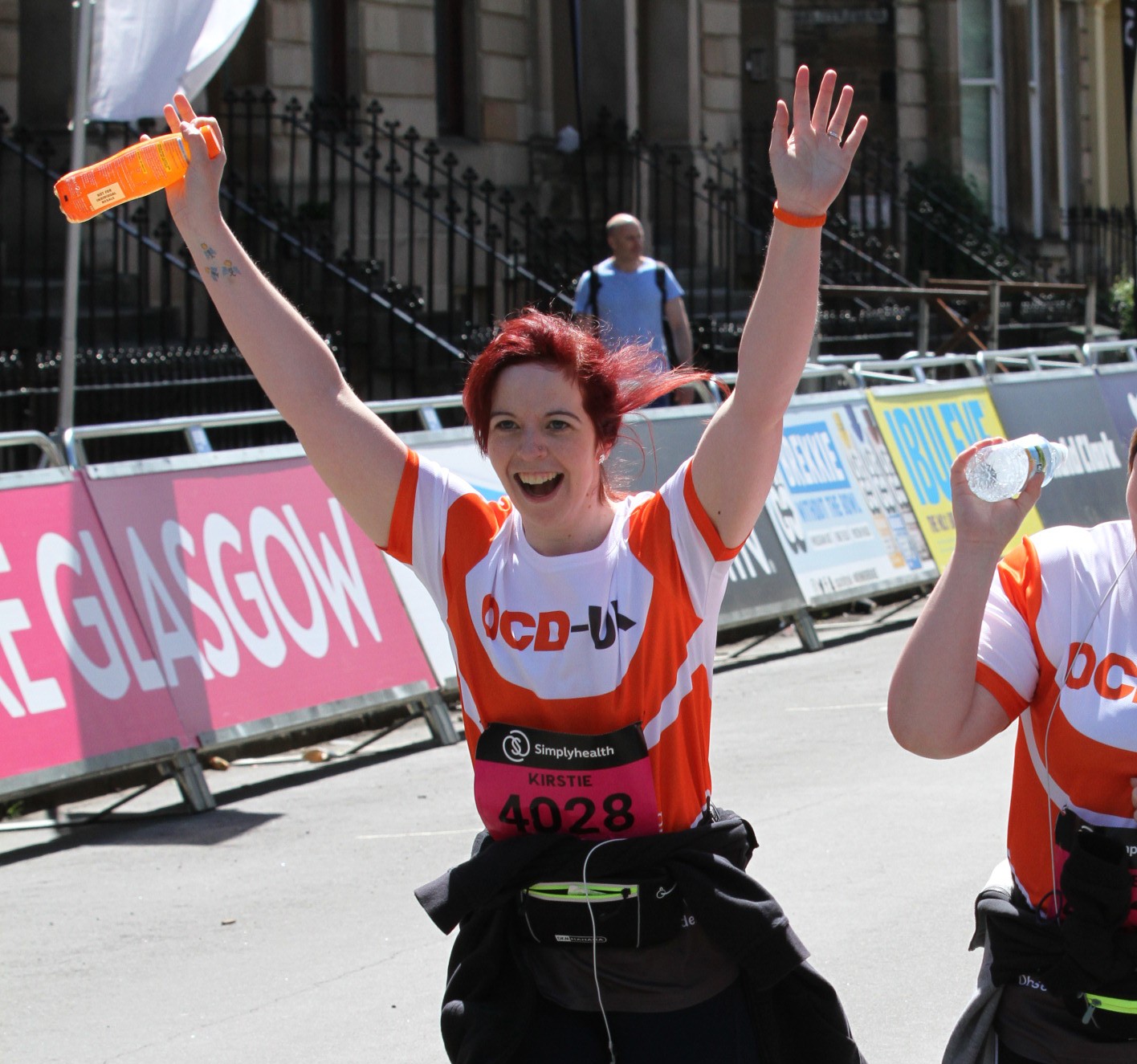 Our team of #FantasticFundraisers raised an amazing amount running for OCD-UK during 2021, and we are already busy signing people up for 2022 and even 2023 running events.
Scroll below or click the images in the slider above for information about the guaranteed running places OCD-UK have available.
London
13.1 miles
Sunday 4th September 2022
Glasgow
10K (6.21 miles)
Sunday 2nd October 2022
---
London
10K (6.21 miles)
2022 entries now closed.
Manchester
10K (6.21 miles)
2022 entries now closed.
Newcastle to South Shields
13.1 miles
2022 entries now closed.
Royal Parks Half Marathon
London
13.1 miles
2022 entries now closed.
Go on, join Team OCD-UK
Hundreds of people have taken part in running events for OCD-UK, from 5k runs to full marathons, from Scotland to Cornwall and even overseas in Europe and Singapore!
We really appreciate the commitment of our fantastic fundraisers and supporters and your amazing efforts also allow us to raise considerable awareness at the same time.
For 2021 OCD-UK have places in selected running events listed above, but you can also sign up for your own place in any local and international events through the race organiser.
If you then participate and fundraise for OCD-UK and agree to raise at least £50 we will send you an OCD-UK running shirt, if you can raise £200 or more we will even refund your race entry fee!!
We'd love to have you join our team, Team OCD-UK, no running experience necessary!!!