2020 Virtual OCD-UK Conference - Welcome to Hotel OCD-UK, flying the flag for recovery!
---
Some of this content is of an adult nature. Whilst young people are welcome to attend, parental guidance is recommended.
OCD and the sticky problem of sex
Saturday 17th October 2020
10:15am - 11:15am
Presented by
Professor Paul Salkovskis
, University of Oxford.
This presentation is for those affected by OCD (and/or family). Professor Salkovskis will explore OCD themes that can affect sexual relationships - (Fear of contamination, Fear of passing on or contracting STI's and STD's, Sexual or Violent intrusive thoughts, guilt and shame associated with sex). During the presentation Professor Salkovskis will help us understand the problems and suggest new ways to view the problems.
About the speaker
Professor Paul Salkovskis is Professor of Clinical Psychology and Applied Science and also a patron of the national charity, OCD-UK.
Paul Salkovskis qualified as a clinical psychologist in 1979 at the Institute of Psychiatry. He worked for six years in Yorkshire (in Huddersfield then Leeds) as a full time NHS clinical psychologist before moving to Oxford as a Research Clinical Psychologist. In Oxford he was promoted to Professor before moving to work at King's College London Institute of Psychiatry as Professor of Clinical Psychology and Applied Science and Clinical Director in the Centre for Anxiety Disorders and Trauma in SLaM NHS Trust.
In 2010 he was appointed Programme Director for the Clinical Psychology Doctorate Programme at the University of Bath where Paul set up and ran a specialist OCD treatment Clinic.
He is regarded as an expert in the understanding and treatment of anxiety disorders in general, and more specifically in OCD, Panic and Agoraphobia and health anxiety, having contributed to the psychological understanding and treatment of these areas.
Paul is also currently Editor of the BABCP Journal, Behavioural and Cognitive Psychotherapy, and is President of the BABCP.
In 2018 he moved to the University of Oxford to take up the roles of Director of Oxford Institute of Clinical Psychology Training and the Director of Oxford Cognitive Therapy Centre, where he will continue clinical work at the Oxford Health Specialist Psychological Intervention Centre (OHSPIC).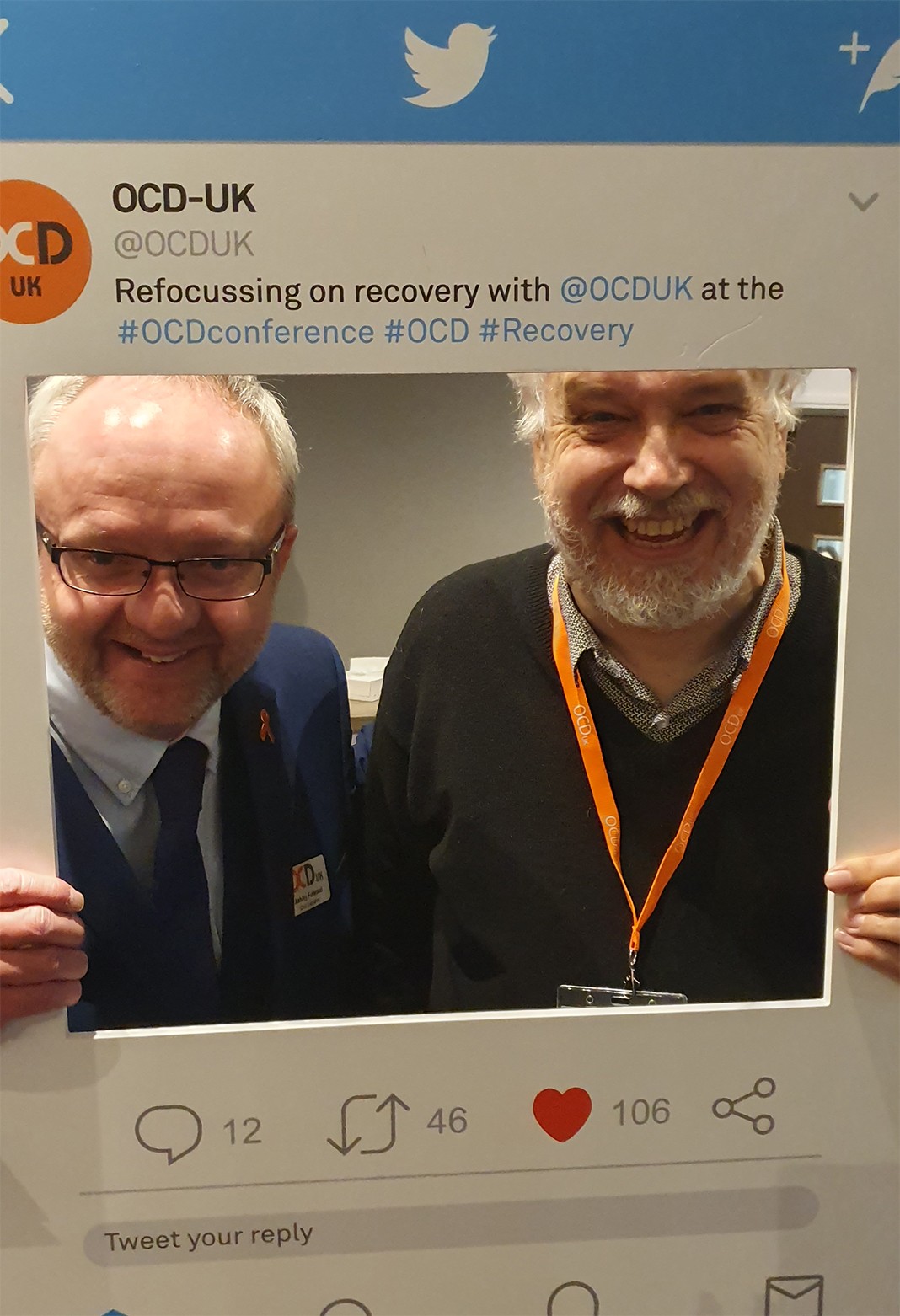 Ashley Fulwood (from OCD-UK) and Professor Salkovskis in 2019.
If you do find this presentation helpful, please consider making a small donation to help cover our conference platform costs.
Make a donation to OCD-UK
This presentation took place at the online virtual OCD-UK conference on Saturday 17th October 2020. The webinar was hosted live via Zoom to a watching audience.
---
Have a question about our conference? Read our conference Frequently Asked Questions (FAQ).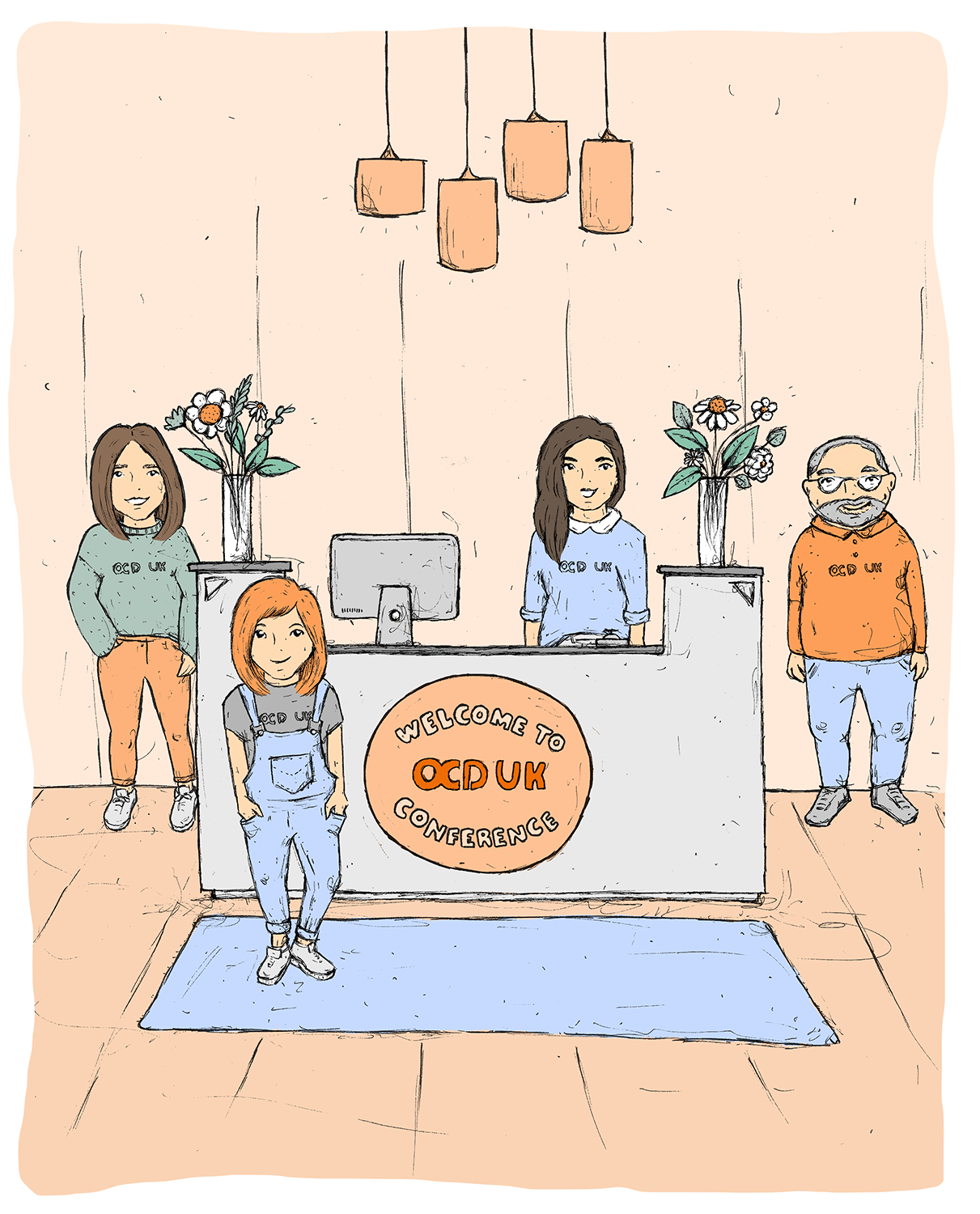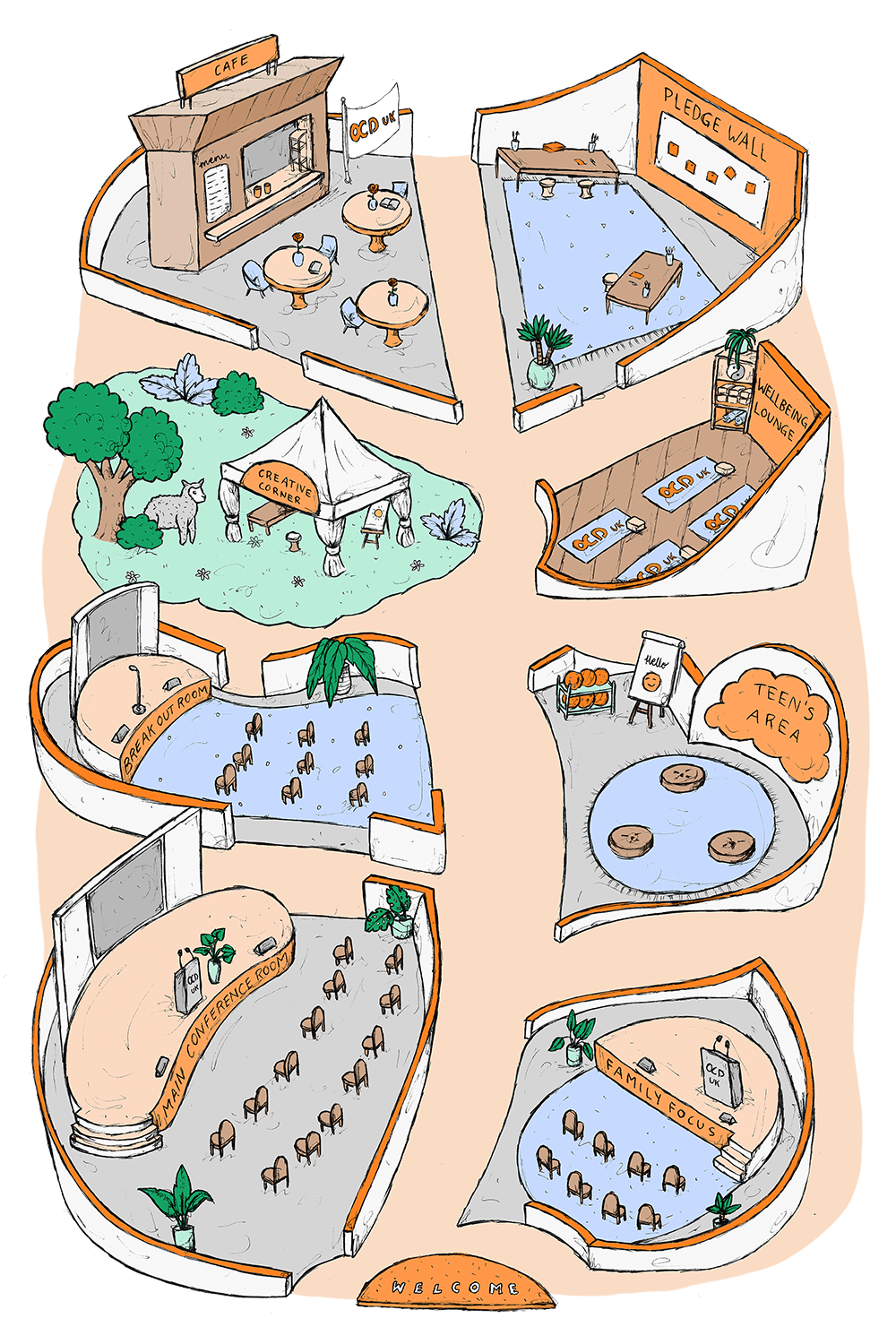 Return back to the conference map to visit other areas of the conference hotel and view other presentations.
Data Policy
By registering for one of our conference presentations you do so accepting our data policy on the sharing of data between Zoom (our provider of meeting services) and OCD-UK. We take your supplied registration data (name and email address) from zoom and store securely. OCD-UK will store your data for up to 12 month but can be removed upon request prior to that. Your data will not be used by OCD-UK for any other marketing purposes other than sending information about the conference presentations you register for and inviting feedback about these presentations. Click here to view our full data and privacy policy.