---
Wednesday 21st June, London
Our 'Audience with' events offer attendees a fantastic opportunity to hear from and interact with OCD experts in person.  This year we are delighted to host another event,
an audience with Professor Roz Shafran
in central London, on the evening of Wednesday 21st June 2023. The theme of the presentation will be behavioural experiments, for all aspects of OCD.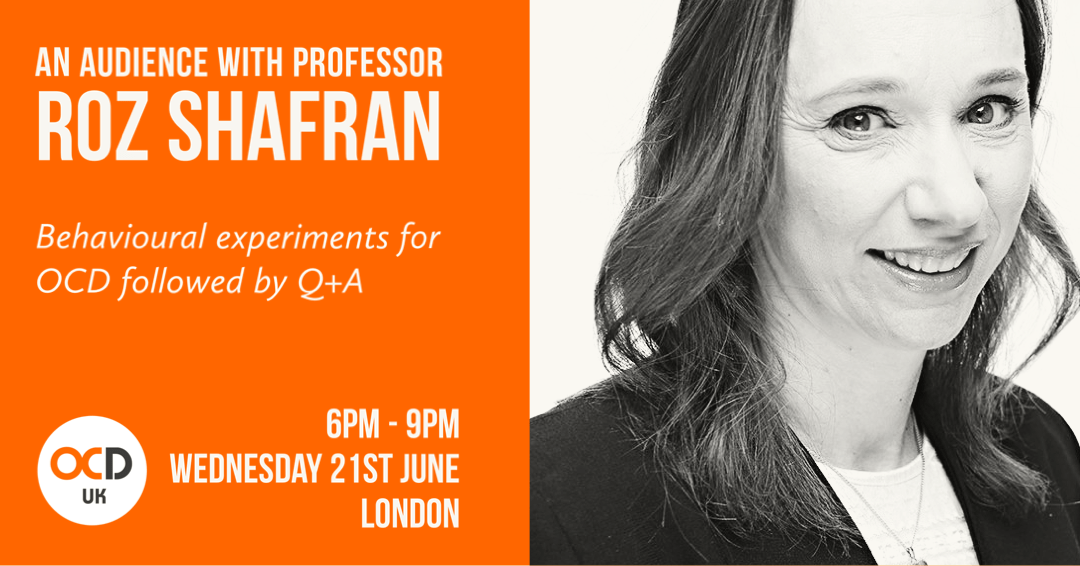 Helping you understand Obsessive-Compulsive Disorder
Information plays an important role in helping people understand and come to terms with Obsessive-Compulsive Disorder (OCD).
We're here to educate, offer hope and support people through the difficult times, right through to recovery and everything in between, we are OCD-UK.
Support from OCD-UK
Please note our support services are only available (Mon-Fri) and for UK residents. Please check our contact page for details of the helpline availability. We only offer advice/support, and are unable to offer therapeutic or crisis support.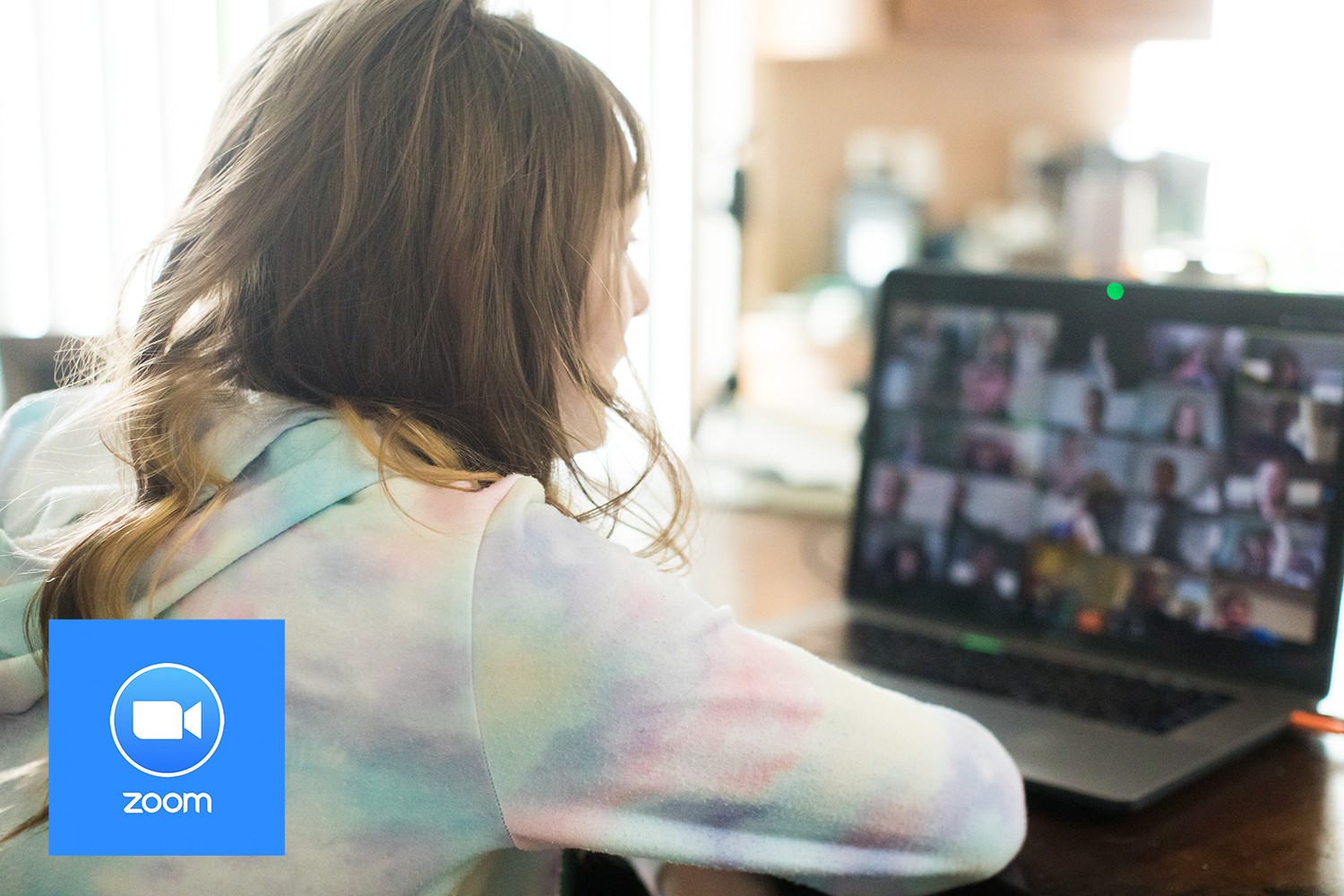 Facilitated by staff and volunteers with lived experience, our online support groups are a place to share experiences and exchange recovery focussed ideas run twice a week and are completely free to access.
For further information and to reserve a space please click the link below.
Supporting children and adults
Putting the people we work for first!
OCD-UK Shop
Support OCD-UK by buying any product from our online shop. Check back here for discount codes each month.
---
Shop securely with confidence.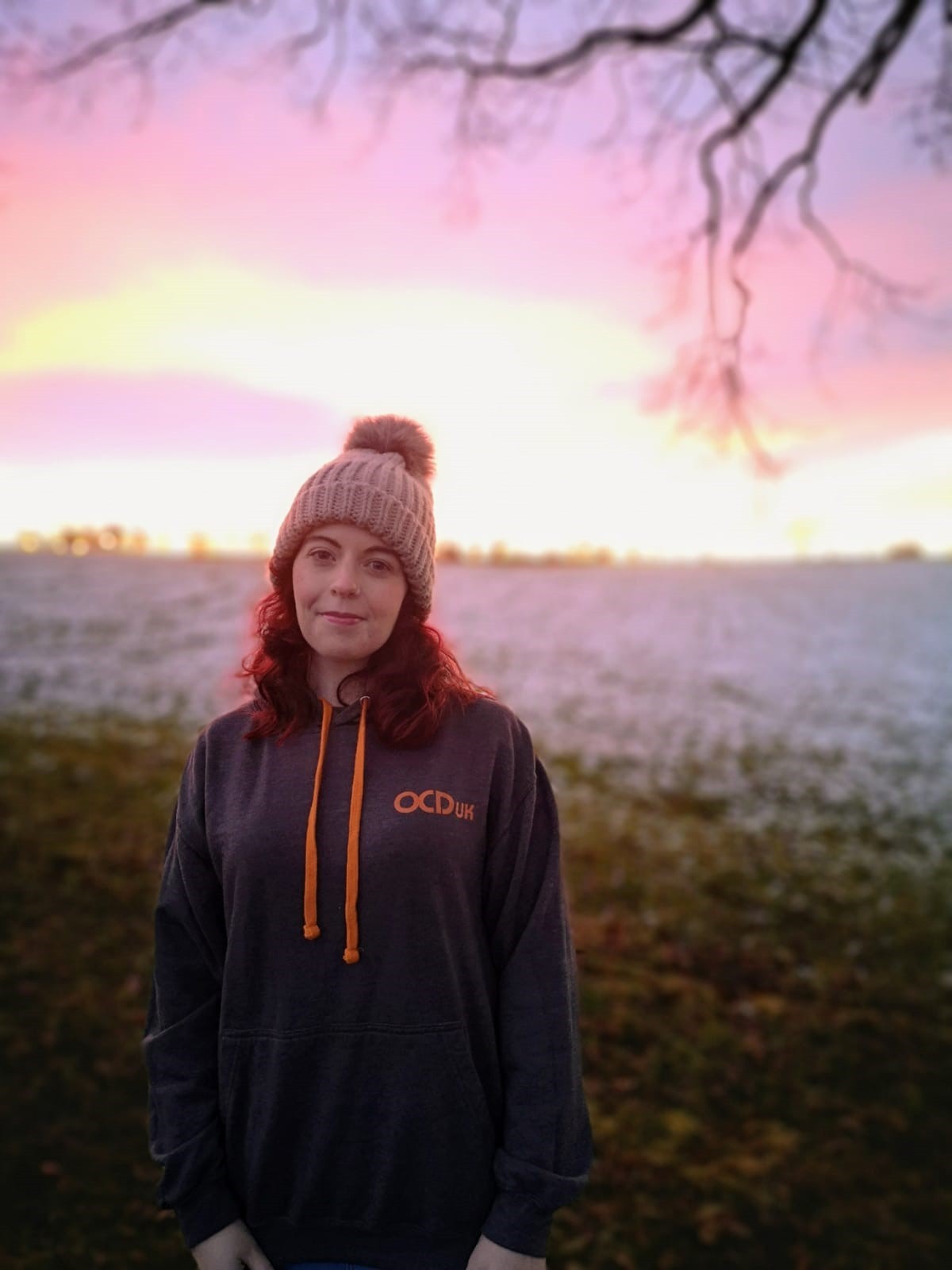 OCD-UK Hoodies
Our stylish and comfortable OCD-UK hoodies are back in stock and discounted 10% off until the end of December 2022. £24.99 £22.50 (plus P+P). Use checkout discount code: Hoodie10
Alternatively, become an OCD-UK member to receive a £5 off discount code.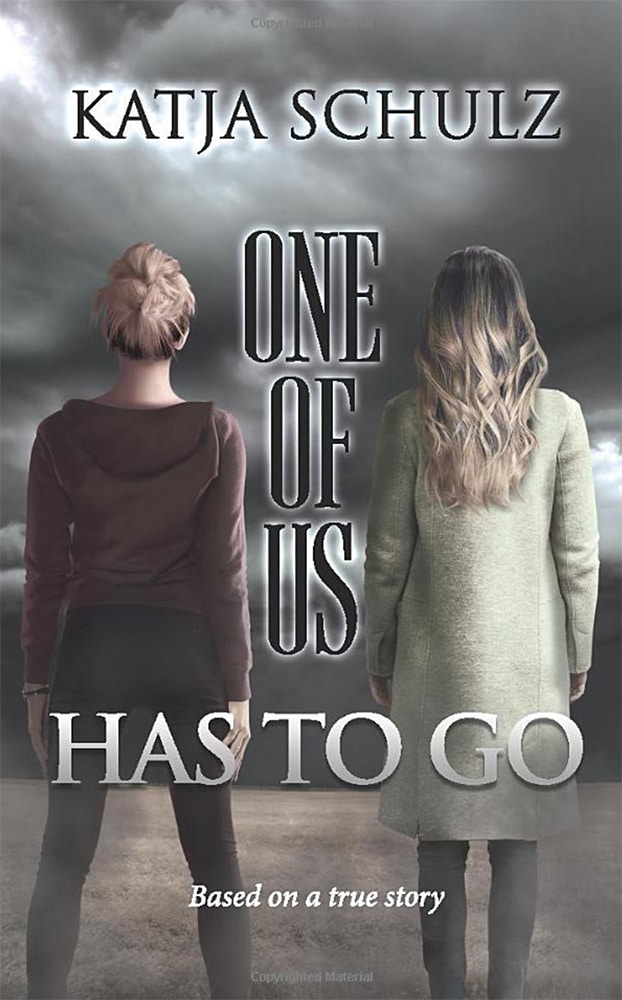 ONE OF US HAS TO GO
In partnership with the author we are selling the paperback version of the book for just £12.99 £4.99 (plus P+P). D

Use checkout discount code: one5go
Join our team of fantastic fundraisers!
Are you interested in taking part in a challenge to raise awareness and important funds for OCD-UK this year? If so, we have a range of different fundraising events to choose from, starting with the Great Manchester 10k on Sunday 21st May!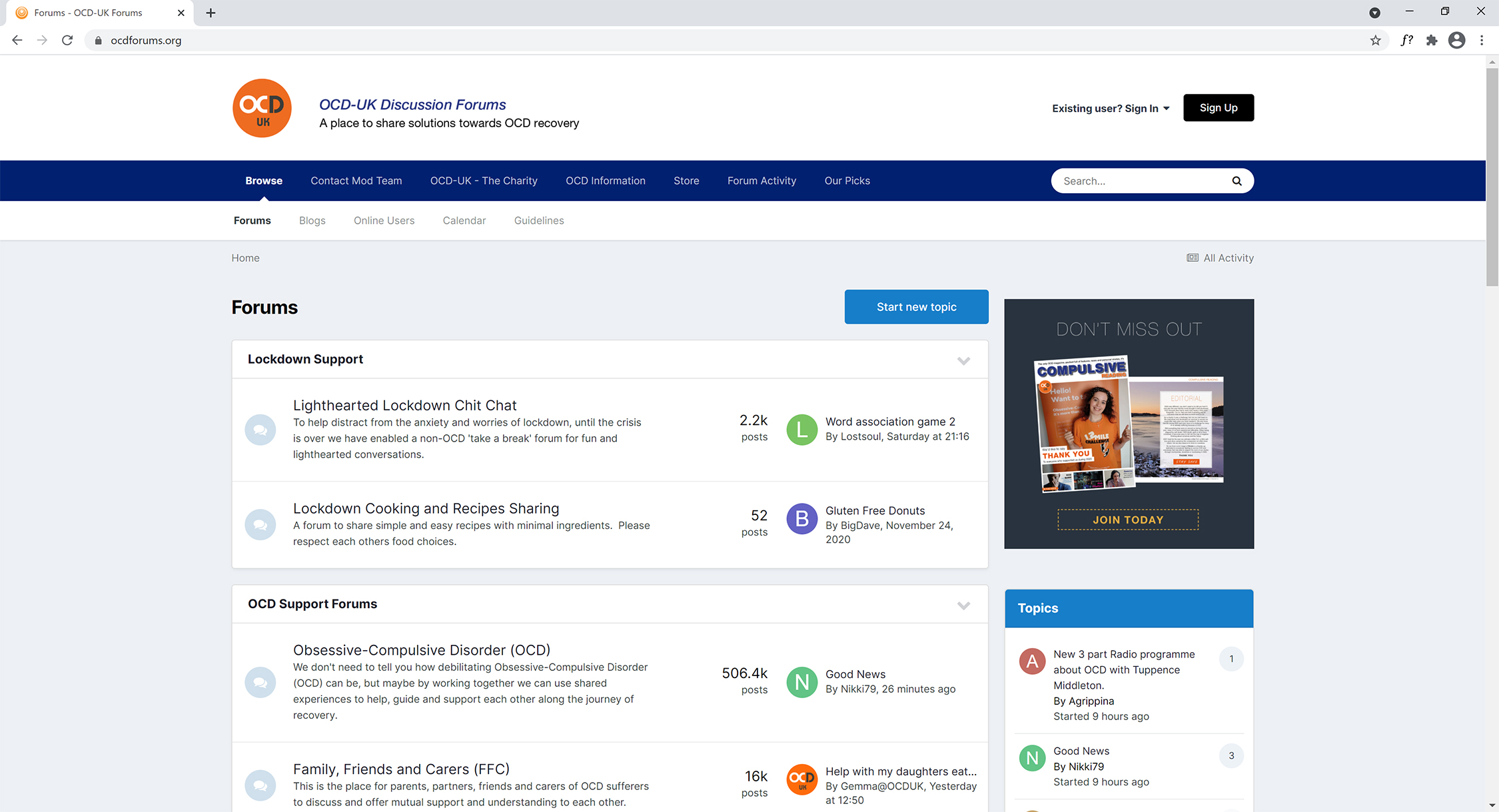 Facilitated by staff and volunteers with lived experience, our online discussion forums are a place to share experiences and seek community support.
In order to post you will need to create an account on our discussion forums website. Don't worry, you can use an alias and it's free to access the main support forum.  At the moment you can not use Gmail email accounts to register on the forums.