If you prefer to write to us or send us something, our postal address is: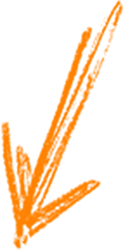 OCD-UK
Harvest Barn
Chevin Green Farm
Chevin Road
Belper
Derbyshire
DE56 2UN
---
---
More ways to contact us...
Support Queries
If you have a query about Obsessive-Compulsive Disorder you can contact the OCD-UK advice line which is usually available between 9:30am - 3:30pm (Mon - Fri). Please Note that due to volunteer shortages our phone line is not always available at this time, if you're unable to get through please try emailing us.
03332 127 890
---
General Queries
Our office deals with questions about membership, donations and general administrative queries about OCD-UK.
03332 120 703
---
Call Costs
Calls to this number will cost callers the same as it costs to call regular 01 or 02 numbers (please check with your telephone provider for costs), but the OCD-UK number may be included in any call allowance packages that you may have with your telephone provider. OCD-UK will be partly subsidising this helpline number which means we pay a platform charge for the telephone system for each minute of call time.
---
Media Queries
Urgent media enquires can be made to our media support team. General media enquires, for research information, should be made via email to the OCD-UK office. Please visit our Media Centre for further contact information for our media team.
0845 286 6430
Calls to our 0845 media number cost up to 4p per minute (charged by our telecoms provider) plus your phone company's access charge. Please consult your own phone provider for exact access charge costs.
Thank you for your support of our charity