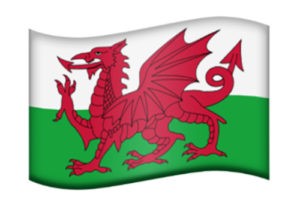 As you already know, the treatment recommended for OCD by the NHS in Wales is Cognitive Behavioural Therapy (CBT), as recommended by the NICE Guidelines for the treatment of OCD. However, how people access CBT through the NHS can be a complex, confusing and often challenging pathway.
In Wales, the process for accessing NHS treatment is not too dissimilar from that of in England, the main difference being that there is no IAPT service, therefore no ability to self-refer.
The illustration below is a basic outline of the route patients usually take to access OCD treatment, starting with their GP.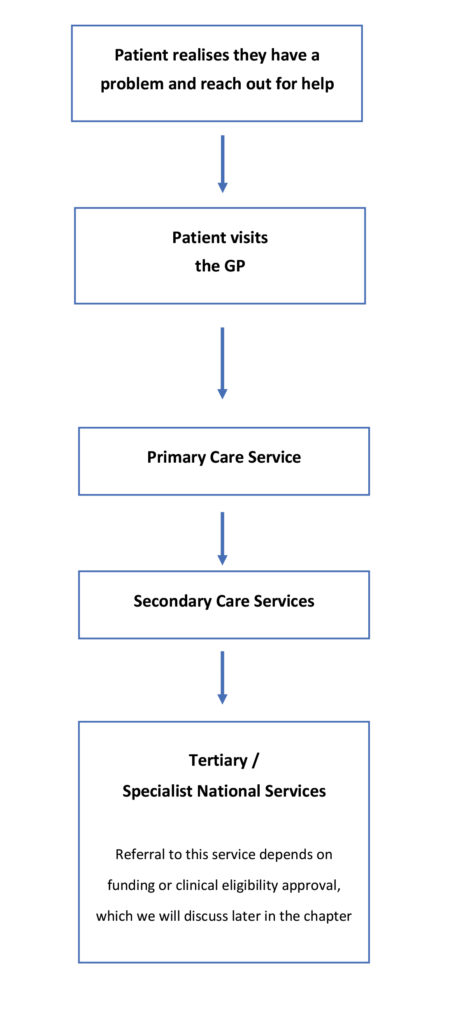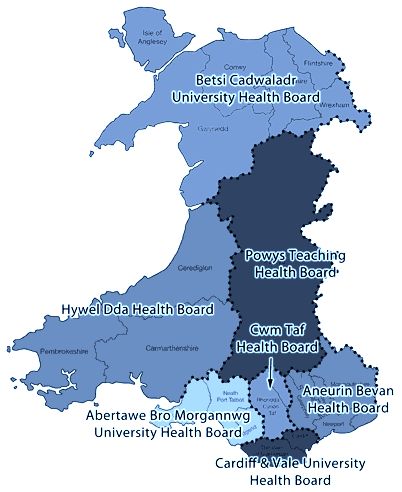 Mental health treatment across Wales is provided by a local health board, unlike in England where services are provided by a Clinical Commissioning Group (CCG).
There are seven Local Health Boards in Wales, and their role is to plan and deliver healthcare services in their areas, those health boards are:
The illustration above is a fairly typical route for patients in Wales to access treatment, but there may be some local variations within each service.
Route 1 – GP > Primary Care
Despite the breakthroughs in awareness, understanding and treatment of OCD, many GPs and mental health professionals still do not recognise the symptoms of the disorder or even know how to correctly treat it.  Therefore, we encourage you to be specific and clear when telling your GP that you "believe you may (or do) have OCD and would like to be referred for Cognitive Behavioural Therapy (CBT)".
Sometimes people are worried about opening up about their OCD, so if you're reticent about opening up to your GP, we have created a GP Ice-Breaker printout to help you during that first visit, which can also be used when you first see a mental health professional.
Although  medication is not recommended as a sole treatment method for OCD,  in practice many people will be offered it when on long waiting lists for therapy.  If this happens, it is your choice whether to accept the medication, some people find it helps keep them afloat whilst waiting for therapy.
The GP should refer you for therapy (CBT), usually to the local community mental health team (CMHT). At this point the patient is in the hands of the local health board in terms of treatment waiting times.
Before accessing any kind of treatment it's worth considering what you can do to prepare for therapy, and also review some of the potential barriers for treatment.
If you're a parent of a child with OCD the same process applies, other than instead of adult services,  the GP will refer your child to local CAMHS services (pronounced CAMS), with CAMHS standing for Child and Adolescent Mental Health Service.
For many people with OCD, the level of treatment and support they receive through their local community mental health service will be sufficient and allow them to make progress towards recovery. Some however may need more therapy over a longer period, perhaps a little more intensive,  and therefore are referred to local secondary care services.
Secondary Care > Specialist Services
Accessing secondary care services requires either a referral from a GP or in some cases, the primary care service will refer you straight to the relevant service. This can mean a break in treatment between services.  Sometimes a GP may feel a patient will benefit more from this level of treatment and refer you directly to secondary care services.
Treatment within secondary care services will not be dissimilar from what you've experienced previously, the key difference being that these are usually consultant-led services, which include psychology and psychiatry. They may offer additional services like prolonged therapy with a clinical psychologist, medication reviews with a psychiatrist, access to training and other facilities. The course of treatment is likely to be less time restricted than in primary care, allowing patients more time to work on their problems.
For a small number of people, local services may not be enough to help them make sufficient progress and may benefit from a referral to a specialist OCD service, sometimes called tertiary care.
(Tertiary) National Specialist Services
At this time there is no specialist clinic for OCD treatment anywhere in Wales. However, there are several clinics in England which patients in Wales would be eligible to access, provided your local Welsh health board agree to fund that referral.
We go into details about those specialist OCD clinics, where they're located and what they offer later in this section.
What to read next:
---
---